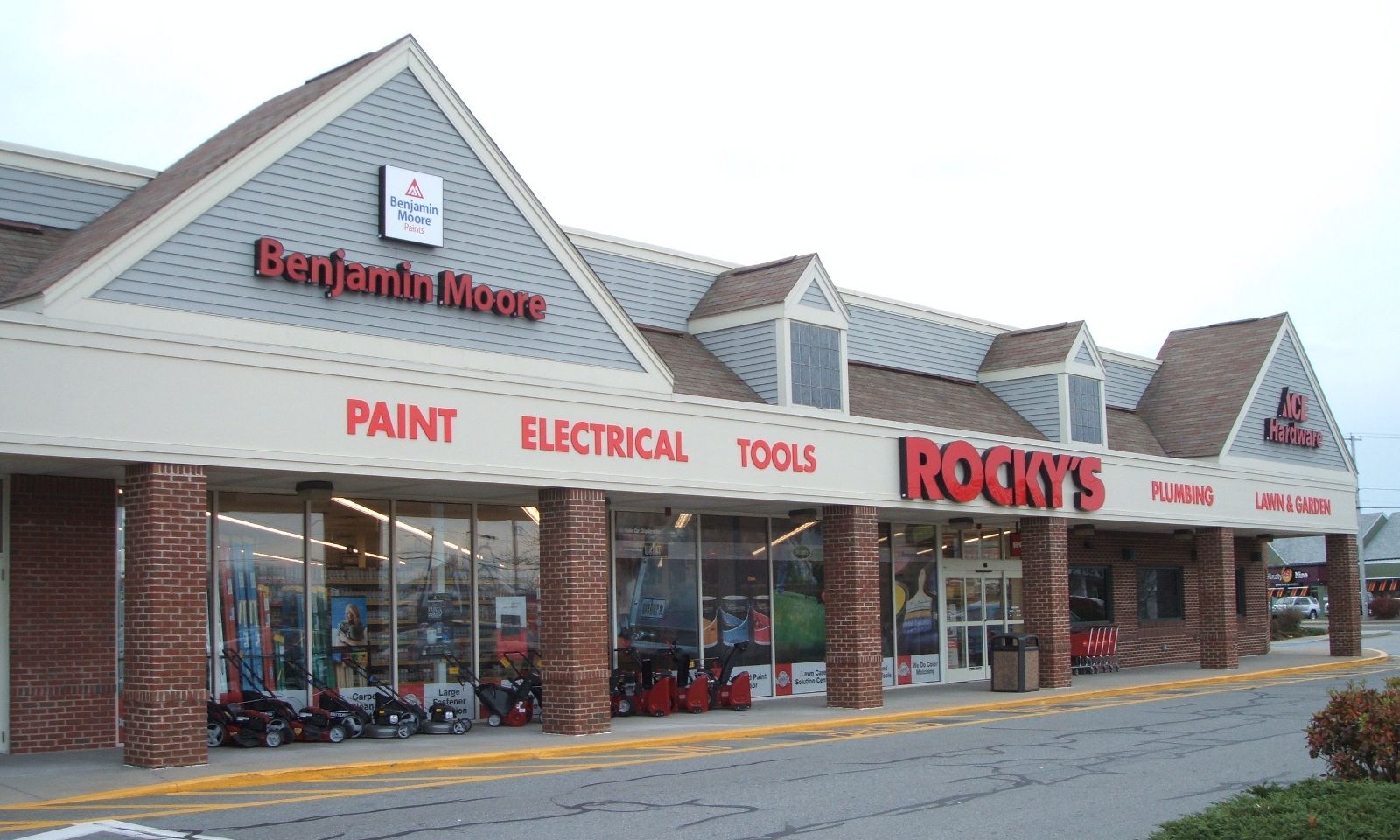 From one modest store to over 30 convenient locations throughout Connecticut, Florida, Maine, Massachusetts, New Hampshire, Pennsylvania and Rhode Island, Rocky′s is now one of the nation's largest Ace dealers, known for expertise and great product selection in paint, hardware and lawn & garden.
Rocky's Ace Hardware
Corporate Offices
40 Island Pond Rd.
Springfield, MA 01118
Phone: (413) 781-1650
Fax: (413) 731-5173
Email the Rocky's corporate office.
Find a Rocky's location near you for local contact information, hours and directions.
Get the latest Rocky's press releases, current events, and announcements.
Rocky's Ace Hardware is a family-owned business that has been supporting local communities for over 80 years.