Rocky's Ace Hardware is a family-owned business that has been supporting local communities for 90 years.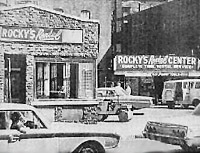 Rocky's was founded in 1926 by Rocco (Rocky) J. Falcone. Back then, Rocky's was a mom-and-pop business and had just one location — in downtown Springfield, Massachusetts, on the corner of Main and Union streets. In 1966, Rocco's son James began to run the business. During the 1970s and 1980s, James developed the single store operation into a successful seven-store chain.
It was then that Rocky's started its national affiliation with the Ace Hardware Co-op. The relationship with Ace offered Rocky's Hardware the buying power of a national chain, national advertising, and the computerization of accounting and inventory procedures, all while still maintaining local, independent ownership and Rocky's longtime identity as a neighborhood hardware store.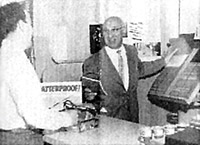 Today, James Falcone remains chairman of Rocky's, while his son, Rocco J. Falcone II, becomes the third generation of his family to serve as president.
Under the Falcone family's leadership, Rocky's Ace Hardware has continued to evolve, responding to customer demand by expanding its hardware product lines, increasing stock selection and adding a variety of new services.
From one modest store to now over 30 convenient locations throughout Connecticut, Florida, Maine, Massachusetts, New Hampshire, Pennsylvania and Rhode Island, Rocky′s has become one of the county's largest Ace dealers, noted for its customer service and product selection.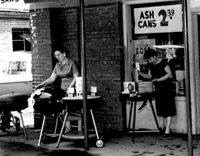 Adding a variety of services and departments, Rocky's continues to focus on helping customers with home repair, lawn & garden and painting projects.
This focus on our customers means that Rocky′s stores have retained their friendly, neighborhood hardware store identity.
We encourage all of our customers to talk with our expert staff, ask questions and browse our huge selection of products. We will make sure that you leave with everything you need to get your project done right the first time.