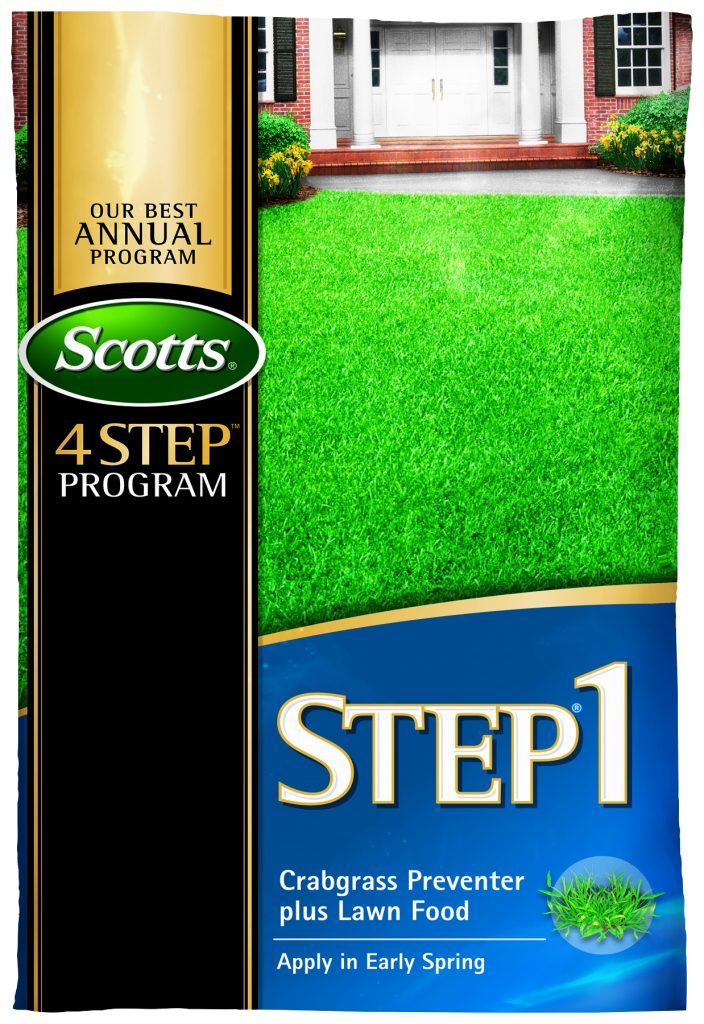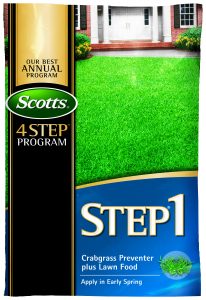 To ensure a year-long lush lawn, proper lawn care in the month of April is critical. If spring lawn care is neglected, added maintenance could be required throughout the rest of the year. The good news is that the chores required in the spring don't entail nearly the amount of work that you'll have to invest in as mowing alone throughout the summer months. Scotts Step® 1 Crabgrass Preventer Plus Fertilizer is here to make sure your lawn spring into gear this April!
Get Your Lawn Ready
Before you roll out your lawn care schedule, you'll need to clear your lawn of debris and give a vigorous raking to remove dead grass, leaves, twigs and snow mold damage. Raking and removing debris will encourage better air flow throughout the grass and prevent any disease and insect infestation, along with allowing new grass blades to grow without struggle.
A Need for Feed
When your lawn starts to awaken from its winter slumber, it will be hungry and eager for food, similar to a hibernating bear. Scotts Step 1 Crabgrass Preventer Plus Fertilizer is best applied at this time since it is still usually cool and lawn is dry. The earlier you fertilize in the spring, the better established your lawn will be to survive summer's heat and drought stress.
Overcoming Crabgrass Blues
Did you forget to fertilize all year and crabgrass showed up last summer? Crabgrass starts to germinate from early spring through mid-summer, so crabgrass preventers applied too early may not work all season long. Unlike generic options, Crabgrass Preventer Plus Fertilizer can control crabgrass before and after it germinates, up to the three-leaf stage. For best results, use a spreader with every application and apply in the longest direction of the lawn.
Water Responsibly
Homeowners tend to switch on their irrigation systems in April and start watering their lawn constantly in an effort to bring it back to life. Unfortunately, extra water does not necessarily help your lawn grow better or faster. April usually does not require us to water our lawns since it tends to rain a lot during this time of year, so wait until May or June to apply supplemental water. Consider not watering your lawn until it begins to suffer stress from lack of moisture. About one inch per week is all that a lawn needs in the absence of rainfall, so you can save money and the environment by holding off on excess watering.
If you want to make your neighbors green with envy—of your lawn—head down to your local Rocky's Ace Hardware and pick up Scotts Step 1 Crabgrass Preventer Plus Fertilizer, along with the rest of the Scotts Lawn Care Schedule, today. Our lawn schedule will help you plan your next application–so don't forget to grab the handout while shopping at one of our Northeast locations.