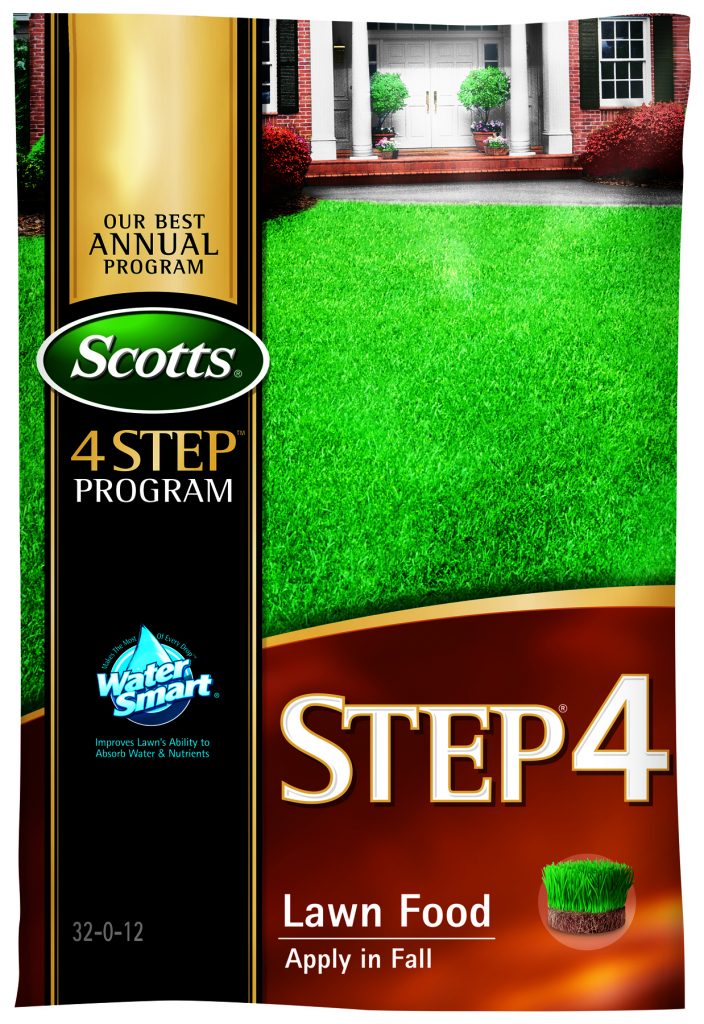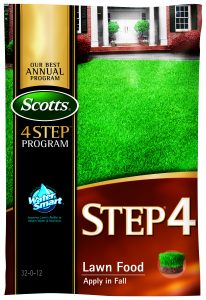 You did it! Your lawn survived the dog days of summer thanks to your tireless efforts—and the Scotts® 4-Step Lawn Care Schedule. Now, to keep your work preserved for next year apply Scotts Step® 4 Fall Fertilization to strengthen the roots and protect your grass over the winter and enhance your green up for a better lawn in the spring.
Feed your lawn
The difference between a "so-so" lawn and a truly beautiful lawn by next spring is two fall feedings. We suggest you deliver your first feeding in early September. This helps your lawn begin rebuilding grass roots that were damaged during the hot, dry summer. TIP: This is also a great time to kill lawn weeds, and you can do two jobs at once by applying a weed and feed, also available from Scotts.
Manicure your lawn
Constant traffic, such as kids playing, can still hurt a lawn that's suffered from summer heat and drought, which leads to lawn damage. Spruce up your lawn with a quality Scotts grass seed mix, and then keep the seed and young grass watered—a light misting once or twice a day until the grass reaches mowing height.
Contrary to popular belief, fallen leaves will not insulate your lawn during the winter; in fact, they can block vital sunlight and thin your grass. The best way to deal with fallen leaves is to mulch them to dime-sized pieces.
Time for seconds
Your second fall feeding should be between 6–8 weeks after your first feeding. This step gives your lawn the nutrients it needs to store up energy for a healthy spring push while assisting with the breakdown of mulched leaves.
Take a little off the top
In late fall, it's recommended that you drop your mower down and cut your lawn 1–2 inches shorter than you have the rest of the season. Continue to mow your lawn shorter until your grass stops growing in early winter. You should cut your lawn slightly lower for the final cut.
Get ready for next year
After serving you well all season, it's time to put your tools away. We suggest you clean them all before winter storage to prevent rusting. Also, if you're done mowing for the year, do your lawnmower's winter maintenance for storage.
Our lawn schedule will help you plan application of all your Scotts lawn products, so be sure to grab a copy while shopping at our Northeast locations and start preparing for next spring!