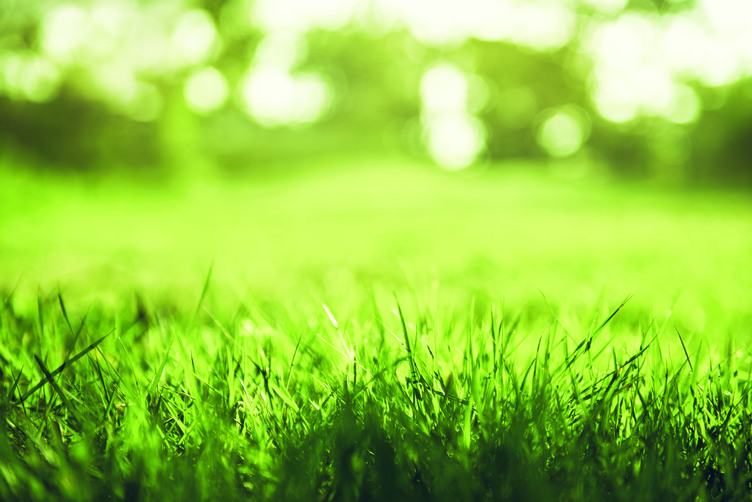 Lush green lawns become the envy of the neighborhood once the winter is over. This year, yours can become one such sought-after lawn with the help of the lawn care experts at your local Rocky's Ace Hardware store. The secret to success is tackling the right steps at the right time.
Grab a rake
The first step toward being the envy on your block is giving your lawn a quick spring cleaning. Grab a rake and clear out dead grass and dead remnants of grassy weeds like crabgrass, goose grass and barnyard grass. Pick up sticks or other debris that have accumulated on your lawn over the winter.
Quick trim
Once your lawn is free of weeds and debris, it's time to roll your lawnmower out for its season debut. Check your mower deck height and adjust it to cut grass at the highest possible setting. Cutting high encourages grass plants to grow thicker with deeper roots, which creates a lawn of healthy grass.
Time for the Scotts® treatment
Without proper care, your yard can quickly become a battleground of grass vs. weeds. Fortunately, there's no need for a turf war thanks to the Scotts lawn care products and lime:
1.    Step® 1 Crabgrass Preventer Plus Lawn Food: Prevents crabgrass before it can germinate. It also feeds to green up a winter-weary lawn. Apply in early spring, anytime between March and April when temperatures are still cool (under 80ºF).
2.    Lime: Apply to counteract the acidity of the soil and restore depleted nutrients, so fertilizers can work more efficiently, saving you money. Apply between mid-March and mid-May and then again between September and mid-October.
3.    Grass Seed: Use for new lawns or patching. Grows quicker, thicker, greener grass guaranteed! Apply between April and May and then again between September and October.
4.    Step® 2 Weed & Feed: Builds thick, green turf from the roots up and kills many broadleaf weeds like dandelions, while feeding and nourishing the lawn. Apply in late spring, anytime between May and June (wait 4-6 weeks after Step 1).
5.    Step® 3 Summer Stress: Apply for a mid-season boost to feed and strengthen the lawn against heat and drought. Apply between July and August when temperatures are consistently exceeding 90ºF.
6.    Step® 4 Fall Fertilization: Greens up the lawn and helps strengthen and protect it for a better lawn next spring. Apply between September and October (wait 4-6 weeks after Step 3).
7.    Winterization: Delivers nutrients that help repair damage from heat, drought and activity while improving your lawn's ability to absorb water and nutrients. Apply between mid-October and November.
Along with these seven products, Scotts recommends incorporating grub control, insecticide, fungus control and moss control as required.
If you've decided that it's time to make your neighbors green with envy, take a trip to your local Rocky's Ace Hardware store and let our professionals supply you with the tools to become the talk of your town. Be sure to pick up the lawn schedule while you are there!