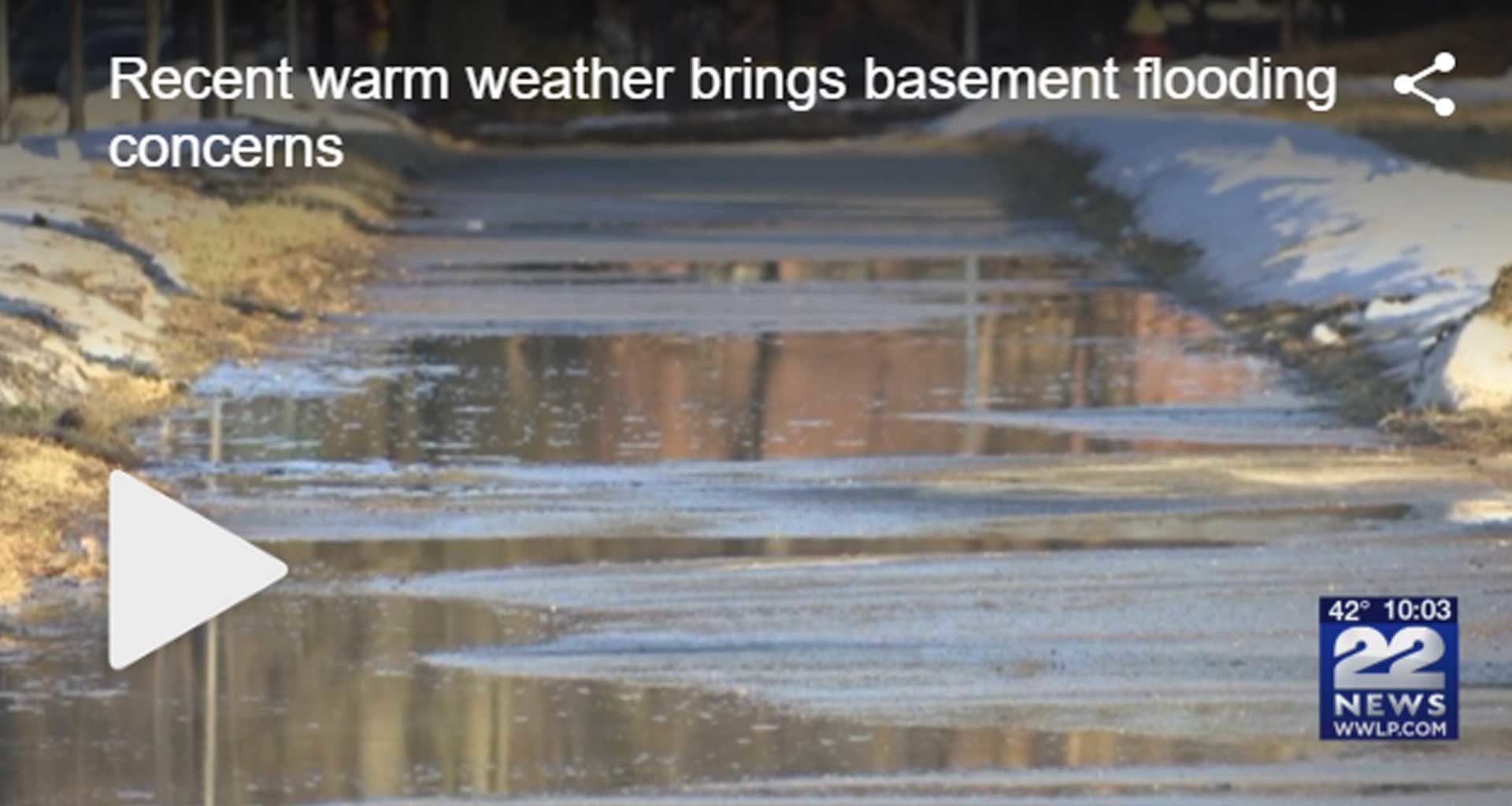 CHICOPEE, Mass. (WWLP) – We've seen temperatures in the 50s and 60s the last two days in western Massachusetts.
While many of us enjoy the warmer weather, it also brings flooding concerns. These mild temperatures have resulted in a lot of snow melting in neighborhoods as well as on roadways.
Because the ground is still frozen, run-off from some of that melted snow could end up flooding basements.
22News went to Rocky's Ace Hardware in Springfield where they recommend checking your foundation for cracks, and what to do if you find one.
"I would recommend sealing up the foundation when you get the opportunity. You can use actually hydraulic cement if the cement is wet. You can get gutter extenders so that the water is pouring farther away from the foundation," said Rocky's employee Alex Streveo.
They also suggest having a wet dry vac, as well as a "sump pump" if your home is prone to flooding.