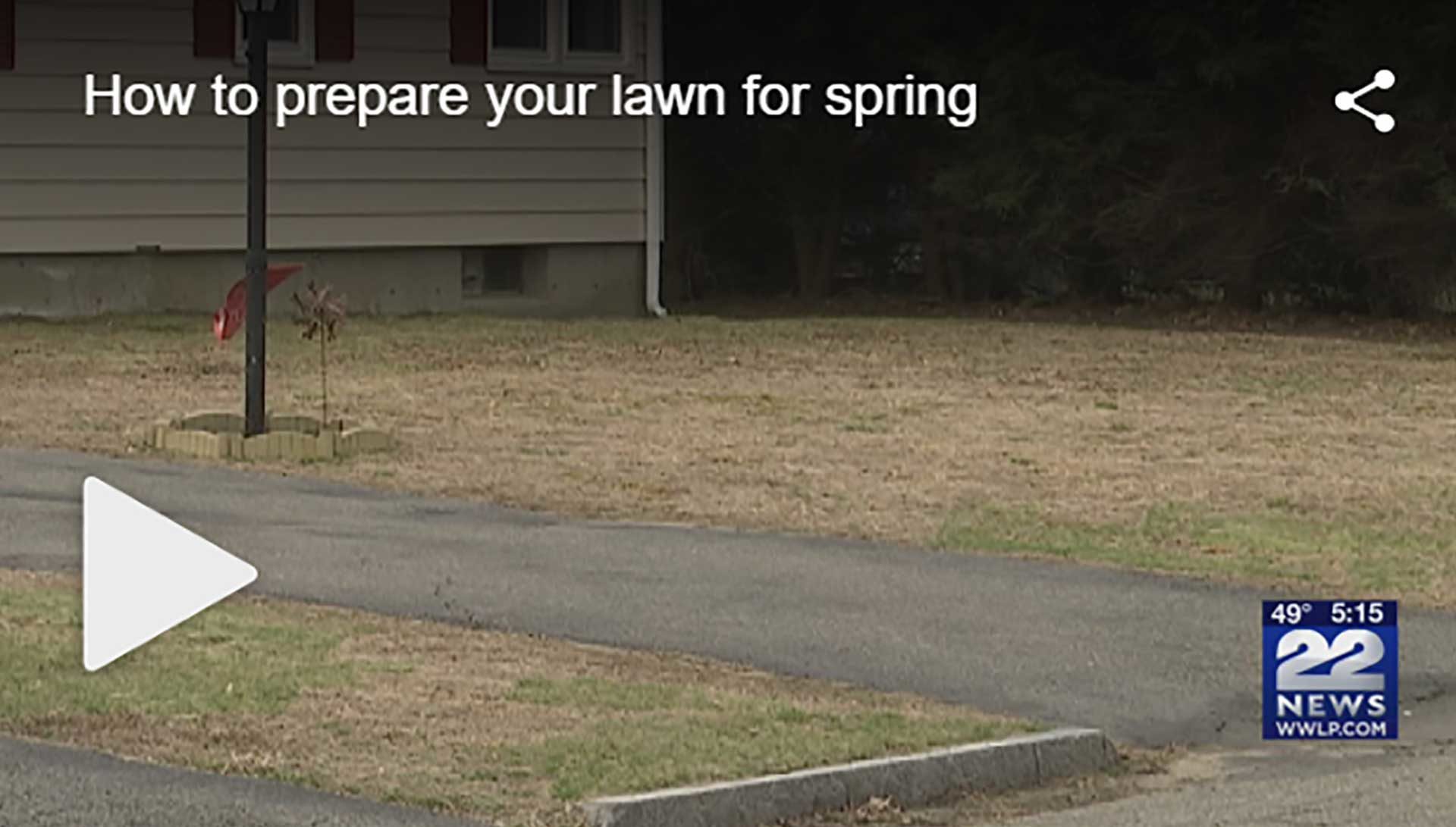 SPRINGFIELD, Mass (WWLP) – We still have a little bit of warming up to do before lawns in the area really start getting some color.
Grass won't green up until the soil reaches a warm 50 to 55 degrees. But there are a few things you can do now to make sure your lawn gets bright and green later on.
Now is a good time to start laying fertilizer, but in terms of crabgrass preventative, you might want to wait until it's a little warmer so it lasts all season long.
"Now we're about right. Middle of April is a good time to fertilize. But not so much the fertilizer, it's the crabgrass preventative. Because that has a shelf life in the soil of about 8-12 weeks," Gary Courchesne, the owner of G&H landscaping, told 22News.
Crabgrass preventative doesn't last as long as fertilizer, so if you apply it too early, it won't work as long as you need. If you use a combination fertilizer that includes a crabgrass preventative now, you may need to reapply just the preventative later this spring.
22News went to Rocky's Ace Hardware in Agawam to get some tips and tricks on how to best lay fertilizer on your lawn.
"So the best time would be in the morning when it's nice and dewy. So that all the chemicals and things can stick to the grass. And you don't want to do it if we're going to get a heavy rain," Matthew Robidoux, Assistant Manager, explained.
Check the forecast before using any treatment, because if you lay it too soon before a day with heavy rain, all the chemicals will wash away.
And one aspect of many local lawns you might start noticing pop up soon is the bright yellow color of forsythias. They don't bloom according to the calendar, they bloom when the ground is warmer.
We're not there yet.