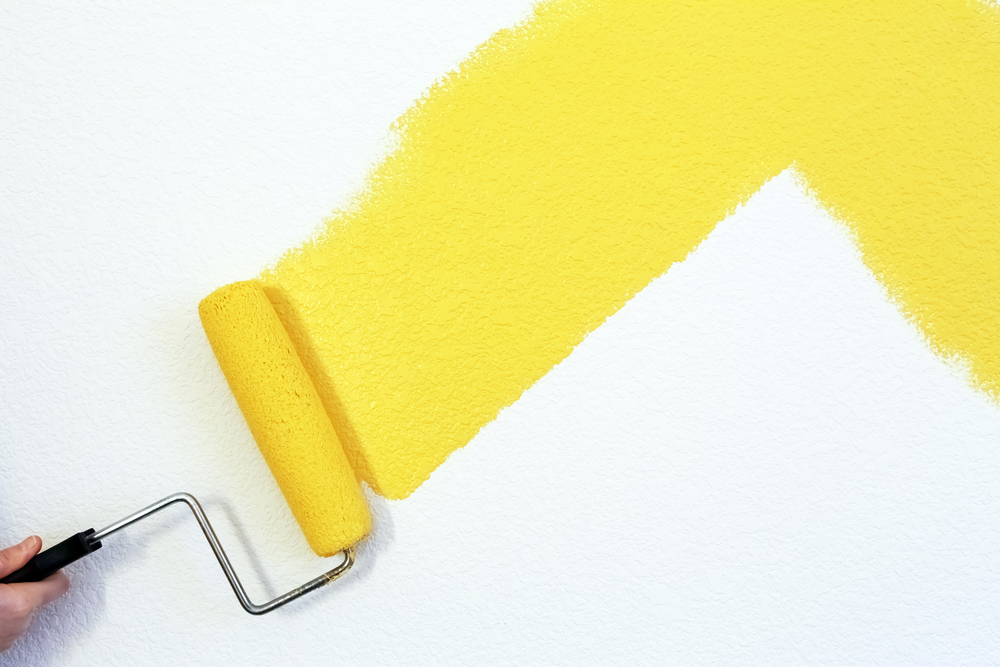 Here are a few tips and tricks to paint like a professional.
Paint should always be thoroughly mixed before use to make sure that your color is uniform. A paint mixer tool attached to an electric drill does an excellent job, especially for five-gallon buckets, but if you do not have one, just follow these steps:
First, pour off any thin portion of the paint that is floating on top into an empty paint container. Rocky′s stocks empty one- and five-gallon containers that are perfect for mixing paint.
Second, use a wooden paint stick to stir the paint from the bottom of the can.
Third, gradually mix the thin paint back into the can using a figure eight motion.
Finally, pour the paint back and forth from one container to another. These steps will make sure that your paint is completely mixed so thickness and color are uniform.
If you are using old paint, you can remove dirt or lumps that may have accumulated by cutting window screen just slightly smaller than your paint can. When placed inside, the screen will sink into the paint and carry the lumps to the bottom of the can as the paint is used.
Save cleanup time by lining your roller tray with a plastic tray liner.
Use painters′ tape where two paint colors come together to keep your edges neat and clean. Apply the tape at the point where the two colors join. Carefully paint one or both colors, and then remove the tape when the paint is dry.
When painting corners, always use the large, flat side of the brush. Painting with the side or tip of the brush causes "fingering," which can make your paint job messy and shorten the life of your brush.
Avoid paint rings and drips on the floor by sticking a paper plate to the bottom of the paint can before you start the job. Just apply a little paint to the bottom of the can and press the paper plate against it. The paper plate will catch any drips that fall.
Avoid paint ridges and lap marks on a flat surface by always stroking into the wet paint area, never away from it.
Paint wire fences with special long nap rollers. As the roller is pushed across the face of the fence, paint is applied to the front and sides of the wire. Repeat on the opposite side for a smooth, even coat.
When painting with a roller, start by making several overlapping, crisscross strokes on the area to be painted. Then continue to work up and down to spread the newly applied paint evenly over the area.