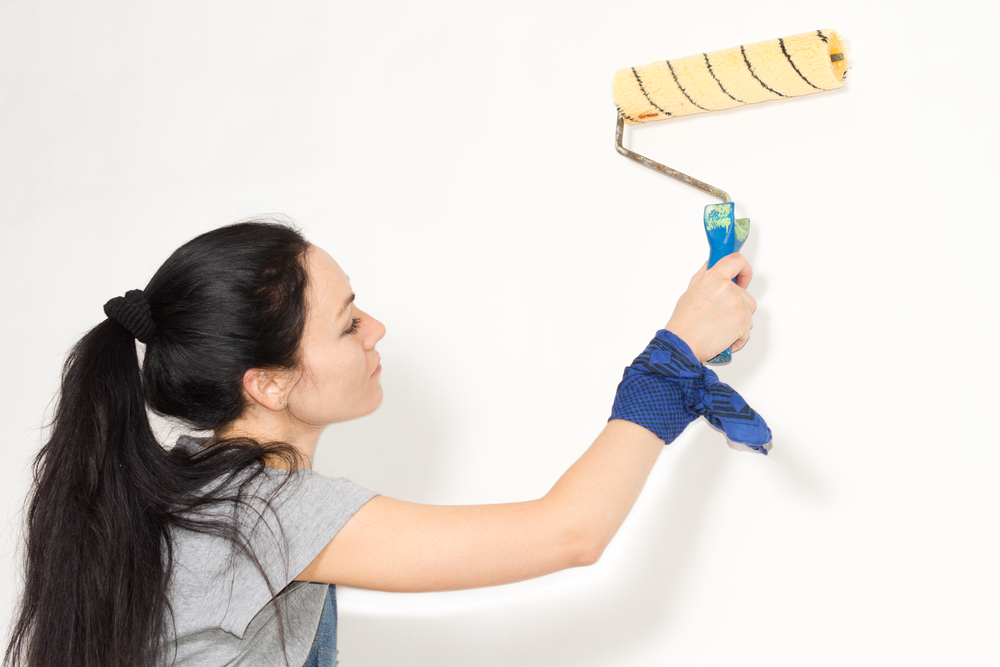 Always thoroughly clean the surface to be painted. Dirt, grease or loose paint will stop your paint from adhering properly. Use a wire brush, sanding block or power sander to remove loose paint and grime before applying any primer or paint.
Take time to fill in all joints, cracks and seams in the surface before painting. This is easy and quick with a caulking gun or wood putty and a putty knife. Don′t start priming or painting until the caulk or putty is completely dry. See manufacturer′s instructions for recommended dry times. Use a special V-shaped putty knife for puttying along a window sash. This special tool is inexpensive and helps you do a professional-looking job much more easily. You can ask a Rocky′s associate to help you find this tool.
A power drill with a sanding disk attachment can make sanding wood and putty much faster.
Use plastic or paper drop cloths to cover any surfaces that you want to keep paint-free. This includes sidewalks or plants outside or floors and furniture inside the house. This is an inexpensive way to save yourself a lot of cleanup time and protect your home.