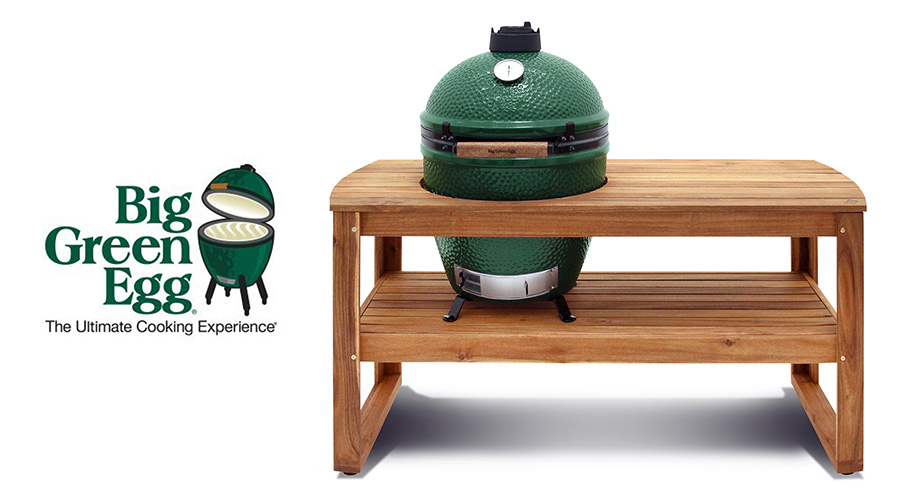 Big Green Egg® grills make any cooking experience—grilling, baking or smoking—entertaining and fun! Rocky's carries the following four sizes: Medium, Large, XLarge and 2XL.
Medium
Happiness in a smaller package—the Medium EGG is perfectly sized for smaller families and couples, and accommodates all the most popular EGGcessories like the convEGGtor and Pizza & Baking Stone. Get all the famous Big Green Egg versatility and efficiency in a smaller package with plenty of cooking area to accommodate a backyard cookout of four steaks or two whole chickens.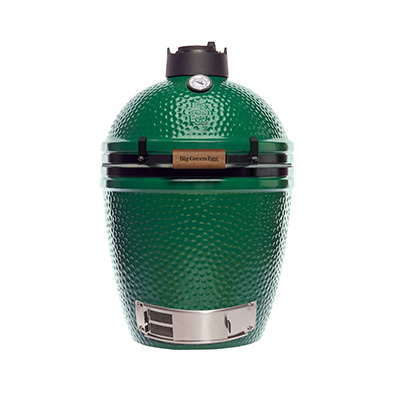 Specifications
Grid Diameter: 15 in.
Cooking Area: 177 sq. in.
Weight: 114-lb.
The Medium EGG can cook: 18-pound turkey, 6 burgers, 3 chickens vertically, 4 steaks, or 4 racks of ribs vertically
Large
The Large EGG is the most popular size and a favorite to handle the cooking needs of most families and gatherings of friends. Accommodates all EGGcessories for baking, roasting or smoking—and it's versatile enough for weekend cookouts or pizza parties, large enough for eight steaks at once, and efficient enough for an impromptu meatloaf for two!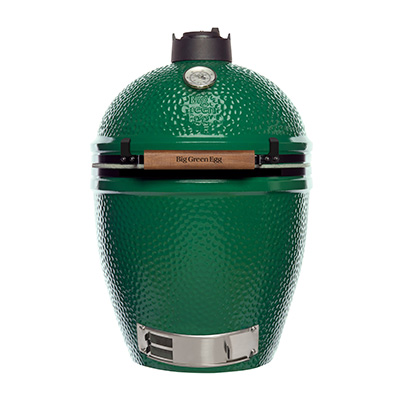 Specifications
Grid Diameter: 18.25 in.
Cooking Area: 262 sq. in.
Weight: 162-lb.
The Large EGG can cook: 20-pound turkeys, 12 burgers, 6 chickens vertically, 8 steaks, or 7 racks of ribs vertically
XLarge
The XLarge Big Green Egg provides a cooking area that can easily accommodate meals for large families and cookouts with all your friends—and you can efficiently prepare several meals over the coals at once. Ready to serve up twelve racks of ribs, twenty-four burgers or a couple of holiday turkeys with all the trimmings? No problem!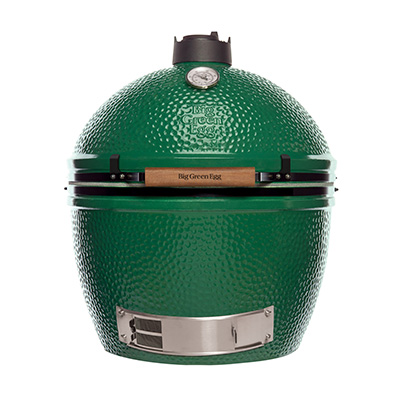 Specifications
Grid Diameter: 24 in.
Cooking Area: 452 sq. in.
Weight: 219-lb.
The XLarge EGG can cook: 2 20-pound turkeys, 24 burgers, 11 whole chickens, 12 steaks, or 12 racks of ribs vertically
2XL
The Biggest Green Egg of them all, the unrivaled 2XL EGG can easily handle your family reunion or cookouts with large groups—and is more than large enough to satisfy restaurant and catering needs. You'll need to gather a crowd to tackle all of the ribs, steaks and burgers this EGG can handle… all at once! You can even roast a suckling pig… explore all the culinary possibilities with the new 2XL!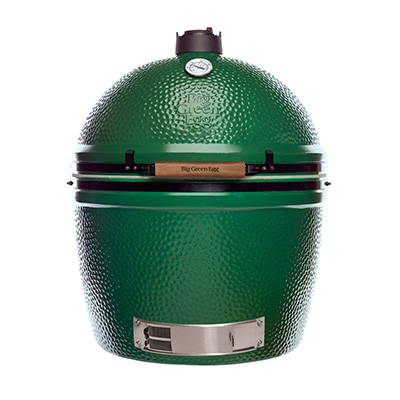 Specifications
Grid Diameter: 29 in.
Cooking Area: 672 sq. in.
Weight: 375-lb.
The 2XL EGG can cook: 35-40 burgers, 14-16 whole chickens, 18-20 steaks, 20 mouth-watering racks of rib vertically, or 1 perfectly crisp suckling pig
The Big Green Egg is available at the following locations:
*Big Green Egg is NOT available at the following Rocky's Ace Hardware stores in Massachusetts: Bellingham, Fall River, Fitchburg, Ludlow, Middleton, Randolph, South Hadley and Springfield (Liberty Street and Island Pond Road).
*Big Green Egg products are not available to order online from Rocky's