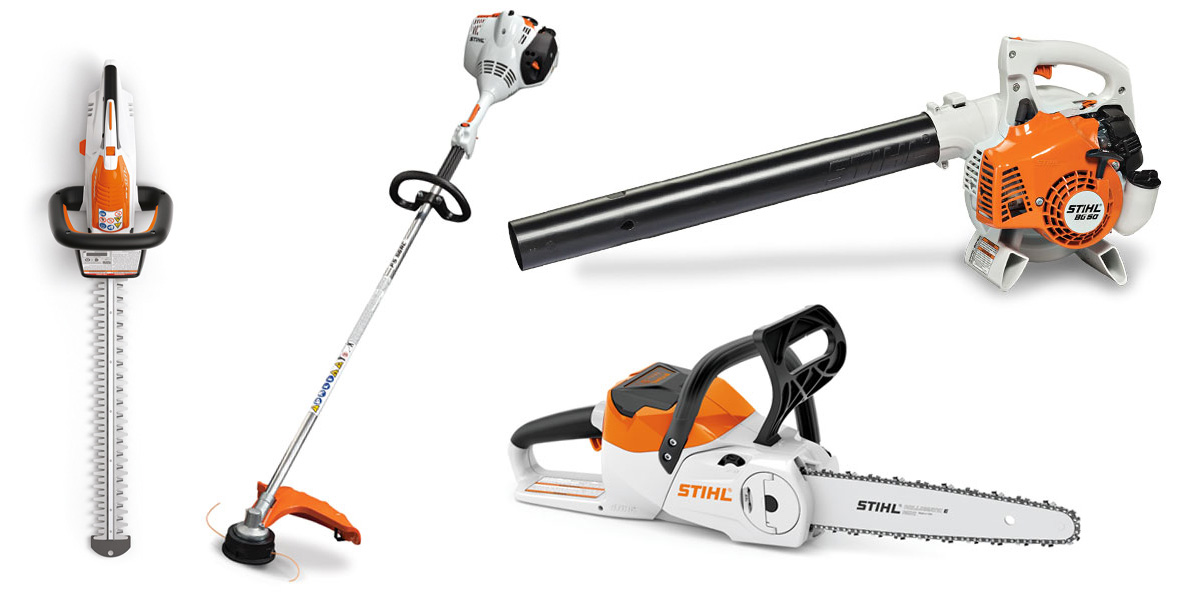 Whether you're a landscaping professional or homeowner maintaining your property, STIHL® has a full line of high-quality, handheld blowers, trimmers, brushcutters, and multi-task tools, in addition to chainsaws, to meet your needs!
STIHL is available at the following locations:
(Massachusetts cont.)
28 North Main St.
East Longmeadow, MA 01028
413-525-4224
209 Huttleston Ave.
Fairhaven, MA 02719
774-202-3384
1702 President Ave.
Fall River, MA 02720
508-673-9433
160 Reservoir St.
Holden, MA 01520
508-210-0647
442 Center St.
Ludlow, MA 01056
413-589-0991
813 Main St.
Millis, MA 02054
508-376-9524
50 Peters St.
North Andover, MA 01845
978-794-8571
261 West Main St.
Northborough, MA 01532
508-393-5428
1583 North Main St.
Palmer, MA 01069
413-283-2840
14 Mattakeesett St.
Pembroke, MA 02359
781-293-0560
*STIHL products are not available at the following Rocky's Ace Hardware stores but if you care to take a drive, we have listed the next closest store to these locations (Mileage estimated is between locations):
Vernon, CT – East Longmeadow, MA 16.3 miles
Fitchburg, MA – Holden, MA 21.1 miles
Middleton, MA – North Andover, MA 8.1 miles
Randolph, MA – Canton, MA 7.1 miles
Dover, NH – no Rocky's Ace Hardware available within 25-mile radius
Greenville, RI – Bellingham, MA 15.9 miles
For more information please go to stihldealer.net
*STIHL products are not available to order online from Rocky's.