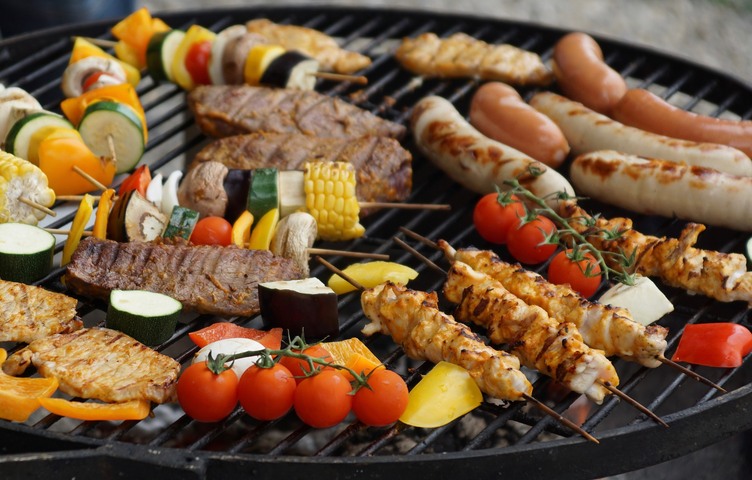 Don't wait until the last minute to clean your grill
Summer provides the ideal time of year for outdoor cooking. It's tempting to simply throw some burgers or corn on the grill and get started. However, you'll gain far better results by taking the time to prepare your equipment for the new season. These steps will also make your barbecue much safer.
1. Inspect the Grill
First, carefully examine the equipment and replace any damaged parts. Check air vents to see if they've become clogged. Look for cracked hoses, rusty burners, blocked ports and spider nests in tubes. If you own an electric unit, confirm that the power cord doesn't have a loose connection or exposed metal wire.
2. Consider Replacement
Think about buying a new grill if you notice major defects or heavy rust. Propane units offer greater convenience, but many people feel that charcoal enhances the flavor. The Big Green Egg brings together a smoker, grill and oven in one appliance. Be sure to consider each model's cooking surface area and the cost of its grilling supplies.
3. Clean the Equipment
A grill performs better and works more efficiently after you wash it. Cleaning also prevents food from sticking to the metal. Perform this task on a clear, breezy day. These conditions will help the components dry more thoroughly. You can begin by misting the grate with a mixture of water and vinegar. Leave this fluid in place for 60 minutes.
Next, put on latex gloves. Wash the interior and exterior with soapy warm water. You may use a sponge or brush to scrub grimy surfaces. Some people apply citrus degreasing products during this process. Finally, dry the grill with an old piece of fabric.
Think about using a specialized tool. For example, the Grill Daddy Pro can help you clean your equipment with a combination of friction and steam. It safely removes grease from iron, steel and ceramic surfaces, according to Popular Mechanics. The GDP has earned numerous positive reviews and costs around $23 in hardware stores.
4. Check Your Fuel
No one wants to run out of propane or charcoal during a barbecue. You might need to travel 10 miles while your half-cooked burgers get cold. Remember to stock up on charcoal or buy more fuel if necessary. When a tank reaches 12 years of age, you must replace it or arrange a professional inspection.
5. Self-Cleaning Routine
Before you start cooking a meal, run your grill at a high temperature and shut the lid. Turn it off or add food after 15 minutes. This process burns and eliminates any leftover residues. It prevents sticking, uneven heating and grease fires.
After following these steps, you'll be ready for your first barbecue of the summer! Keep in mind that Rocky's Ace Hardware has everything needed to enjoy a cookout. We carry an assortment of grills, cleaning products, propane tanks, grilling supplies and outdoor furniture. Please browse the website for product details.