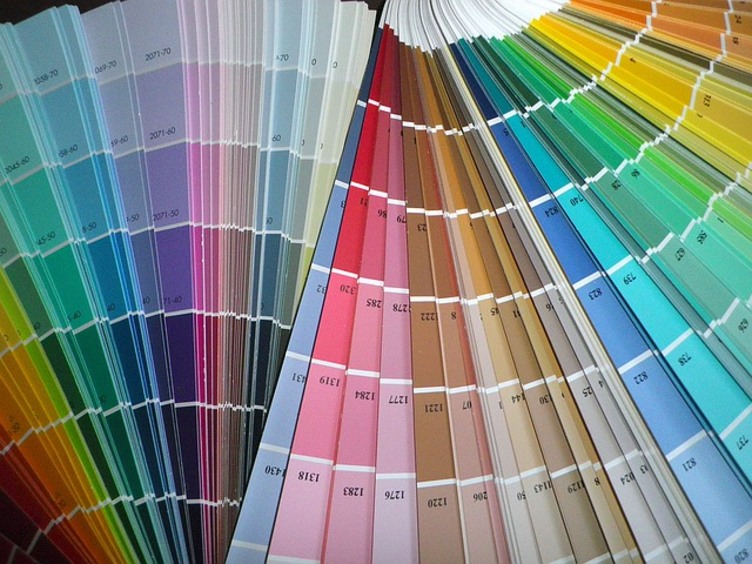 Is this color too bold? Is that one too soft? Find inspiration to end the agony of indecision.
Choosing the right paint color is a difficult decision. Companies offer more than 1,500 tints, so the selection is overwhelming. Follow these tips to find the perfect paint color for every room in your house.
1. Identifying Your Goals
Define your goals before you collect paint swatches. Consider who's going to use the room, what look you're trying to achieve and how much use the room will receive. In general, medium sheens like satin, eggshell and semi-gloss are best for high-traffic areas. Flat paint is ideal for ceilings. High-gloss paints are great for baseboards and trim.
2. Developing a Design
Based on your goals, create a design plan or mood board. Pick three to five words that describe your ideal room. Are you creating a space that's calm, cheerful or rustic? Your keywords can direct you toward a suitable color scheme. For example, if you're going for a romantic look, you might immediately think of elegant pastels.
3. Gathering Inspiration
Start gathering design ideas. You may already have several color families in mind, such as vibrant yellows or soothing blues and greens. If you're undecided, start with an object or color that you like. Maybe you have a favorite vacation photo with an orange sunset in the background or a collection of cobalt glassware that you want to display in the dining room. Think about colors that capture a certain mood or complement accent pieces that you own.
4. Building a Color Palette
To create a room that has a polished appearance, pick one main color for the walls and two accent tones for the trim and accessories. Curtains, bed linens and towels are easy to change. Cabinets, carpets and couches are more permanent, so make sure that your new paint color goes well with your existing items.
5. Collecting Paint Chips
Once you've narrowed down your choices, pick up a handful of paint swatches at your local Rocky's Ace Hardware. Don't limit yourself too much. Choose several hues so that you get a better idea of which colors look best in the room that you're painting.
6. Picking Paint Samples
Finally, pick up paint samples for three to five of your favorite colors. Paint a section of the wall, or use poster board. Don't rush this part. Paints look different during the day and at night.
After you've followed these steps, you can be sure that you're choosing the right paint for the room. Are your ready to get going? Contact your local Rocky's Ace Hardware to start your painting project. The friendly experts in our paint center are here to help you get beautiful, professional results.