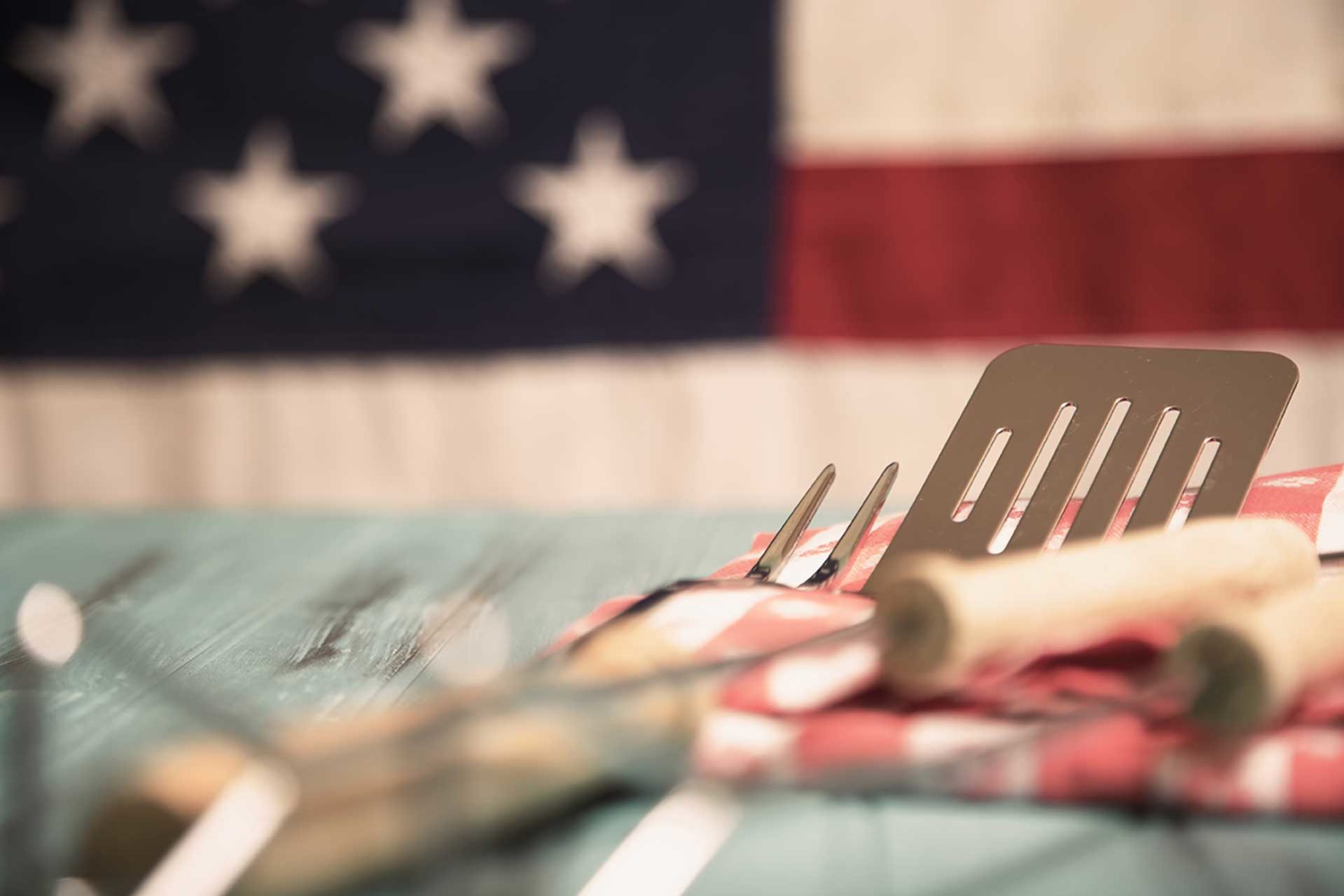 If you've spend your winter months watching BBQ Pitmasters on Destination America, it's time to put what you learned into action. May is National BBQ Month, and we're here to help you shine like the grilling superstar you were meant to be.
It all starts with the grill
Whether you're tackling a bacon-covered bison brisket or just burgers and dogs, your success depends on the quality of your grill. That old rust bucket that only gets hot on one side and requires hope and a prayer to get started is not going to let your inner pit boss emerge.
Stop by and check out our selection of top-brand grills from Weber®, Big Green Egg®, Traeger® and more, available in a range of styles and price points.
Weber: BBQ like a pro with your choice of gas, charcoal and electric options.
Big Green Egg: The ceramic kamado-style grills let you grill, smoke, roast and bake in lasting style.
Traeger: Look no further for the gold-standard in pellet grills for that great hardwood taste.
Gear up like the BBQ Pitmasters
Beyond the grill, take stock of your tools and accessories to make sure you have what you need to BBQ your best—safely. Running out of propane halfway through your Memorial Day picnic or serving undercooked chicken will ruin your BBQ rep faster than you can say "fowl" play.
We've got everything you need to make sure you're not undone by shoddy accessories. Stop by and gear up on tools and more:
Fuel: charcoal, propane, smoking chips and chunks
Propane cylinders and accessories
Grill tools including smoker boxes, turkey hangers, pizza peels and more
Thermometers and thermostats
Safety items like heavy-duty grill mitts and fire extinguishers (just in case!)
Be sure to show your grill some love, too, with a cover that's in good repair and a hearty scrubbing after each use.
Ready? Set? Grill!
You've got months of summer ahead of you, so don't wait to make the most of it. Make your local Rocky's Ace Hardware your grilling destination, and you won't fail to impress!