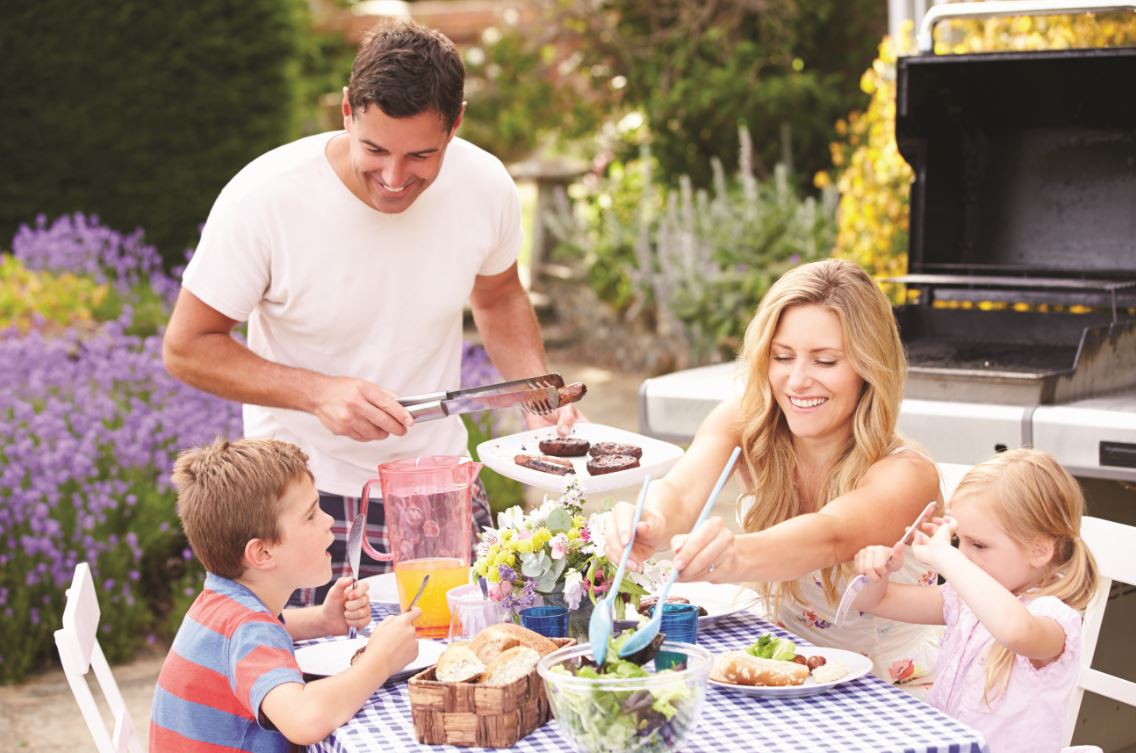 Feet, heat, dogs and dandelions—your lawn takes a beating in the full sun of summer. Keep it lush and green for all of your seasonal parties and pastimes. De-stress your summer lawn this year with Scotts® Step 3® Summer Stress, the ultimate in heat and drought protection.
Green it Up at the Height of Summer
A great, green lawn makes the most impressive backdrop for all of your summer plans. Whether that's hosting a backyard barbecue or cracking open a summer book on a spread-out blanket, the months of July and August are the ideal times to apply Scotts Step 3 Summer Stress. Even better, it's safe around kids and pets.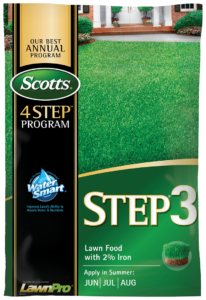 Make Your Lawn Last with a Few Short Steps
For best results, use after earlier applications of Scotts Step 1® and Step 2®.
Apply in the months of July and August.
Step 3 can be used on any grass type. Avoid ornamentals and mulch.
Apply to a wet or dry lawn. Then water immediately, unless rain is forecasted.
Spot treat weeds, as needed.
Relaxed and Happy: De-Stress Your Summer Lawn
With Scotts Step 3 Summer Stress, you can relax and feed your summer lawn, bringing it to full, green glory. Step 3 provides the ultimate mid-season boost, and is guaranteed not to burn your lawn, if used correctly. Take pride in your lawn and help beautify your neighborhood with these simple steps.
Your local Rocky's Ace Hardware carries all four steps of the Scotts 4 Step® program. Pick up Step 3 today, and use our handy lawn program schedule to plan ahead for a lush, green lawn, this summer and beyond.