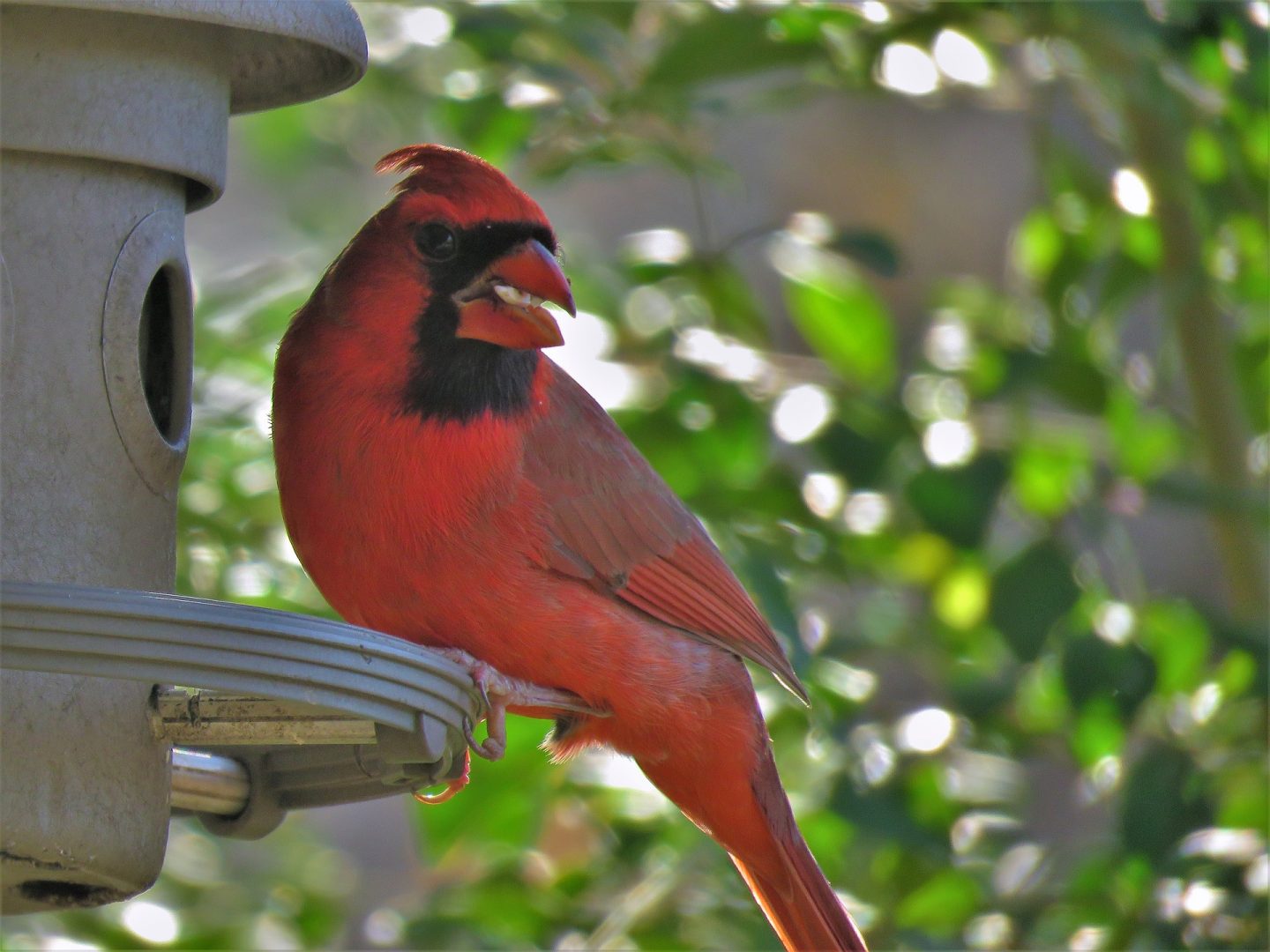 February is one of the toughest months of survival for birds due to the scarcity of food and resources as a result of the winter weather. Most birds migrate to warmer temperatures during the winter months, but for our feathered friends that don't, we've developed four ways to help keep them happy during National Bird Feeding Month.
The need for feed
Whether it's your first feeder or your fifteenth, adding new ones to your yard will attract new types of birds, as well as provide a food source when they are limited. You can target specific species depending on the food supply, allowing bird watchers some winter entertainment while trying to catch a peek at elusive species. The birds will appreciate the extra food, especially those that are preparing to migrate further north and need the energy for their trip.
Draw a warm bath
With most water sources frozen in the winter, birds are on the hunt for places to wet their beak and clean themselves. Adding a heated birdbath to your yard will help provide this resource, as well as attract more fowl to your property. '
TIP: Birds remember yards that are safe and full of amenities, so make sure you remain consistent with providing fresh food and water each week.
One bird, two birds, red birds, blue birds
During National Bird Feeding Month, the National Audubon Society holds the "Great Backyard Bird Count (GBBC)," where aficionados from around the world count birds to help gather data. To participate, watchers are asked to register online and then take 15 minutes or more to count the number and types seen. The 22nd annual GBBC will be held from February 15–18.
Discovery
Once you've turned your yard into a bird paradise, learn more about your new feathered friends by discovering which ones visit your yard and the types of food they enjoy. Review bird books and select some native species you'd like to watch in your yard, then provide the food sources they prefer and bust out your binoculars.
If you're interested in lending a helping hand—or wing—you can visit your local Rocky's Ace Hardware to pick up all your necessary bird supplies. From seeds to feeders, we'll turn your backyard into your own personal bird sanctuary.