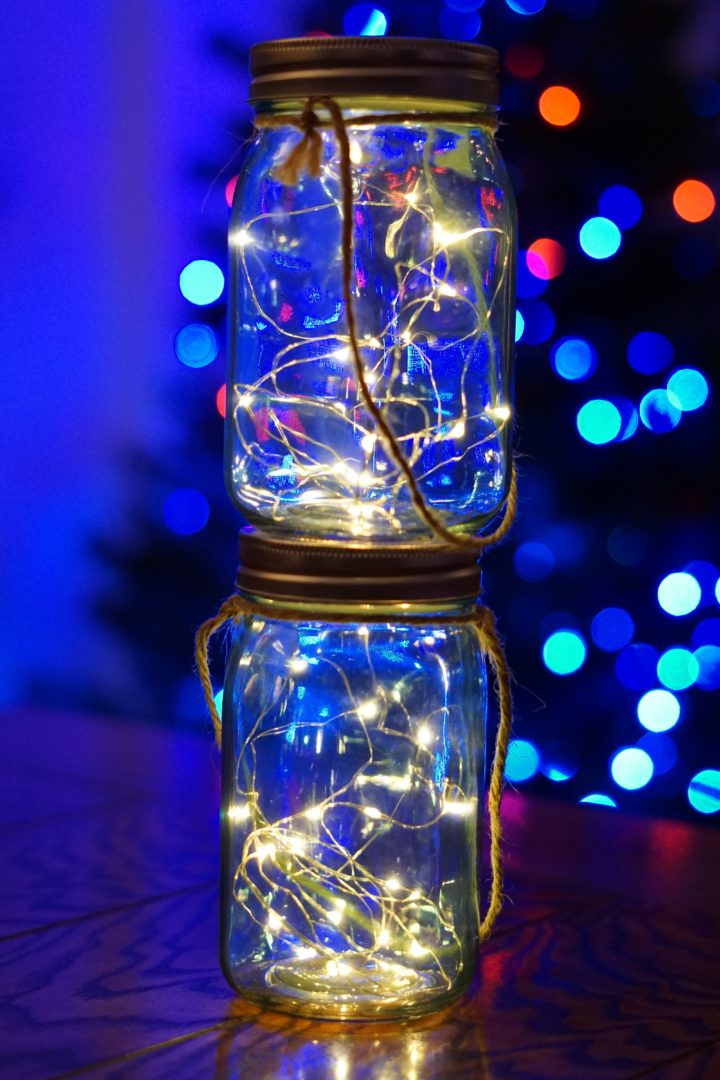 If you browse Pinterest or Etsy, you'll find lots of inspired uses for mason jars, beyond preserves. Think storage, décor and even customized gifts. In honor of #NationalMasonJarDay on November 30, we thought we'd share a few ideas to incorporate these multi-purpose beauties into your holiday festivities.
1. Simple, Eye-Catching Décor
The attraction of the mason jar lies in its simplicity, which lends itself to many decorative uses this season:
Adorn the outside of jars with paint, stenciled designs or stickers. Use them as vases for holly, willow or evergreen branches atop your mantel or down the center of your table.
Paint a jar with a simple pattern, like stripes (maybe red and white or blue and silver). Fill it with hand soap, and drill a hole in the lid for a soap dispensing pump to add a holiday flair to your sink.
Fill the bottom of the jar with glass stones, add a tea light candle, tie a ribbon around the neck and enjoy some festive firelight. Or forgo the candle and use a strand of string lights.
2. Get Gifty
Mason jars can be used to create any number of gifts. Plus, they'll look so pretty, you can just add a gift tag and forgo the wrapping paper.
Riff off the soap dispenser idea above, and fill the jar with a scented hand lotion for a thoughtful winter gift.
Layer a special someone's favorite treats in the jar, such as gummy bears, M&Ms, nuts or hard candies. Then tie it up with a bow!
Create a personalized bank for someone to save up for something they enjoy. Affix a pretty label or use paint to add the recipient's name and identify the purpose of the bank—for example, "Vacation Fund" or "Wine Fund." Cut an opening in the lid, and add a handful of coins to get them started.
3. Tasty Treats
Mason jars were made to hold food, but there are many options beyond preserves.
Pretty up your pantry and get ready for holiday baking by putting key ingredients—like chocolate chips, sprinkles, nuts and baking powder—in labeled mason jars. Use twine to attach a measuring scoop to the neck of the jar. You'll streamline your baking process and easily see when you need to replenish your supplies.
Let Fido in on the fun. Decorate a jar and fill it with special treats so you and your guests can lavish a little extra attention on your pooch during parties.
Avoid rushing to the grocery store for baking mixes or supplies. Using your favorite recipe, stock up on all the dry ingredients you need, and layer them in mason jars. For example, if your "famous" chocolate chip cookies call for flour, white and brown sugar, baking soda, nuts and chocolate chips, measure enough for a batch into each mason jar. Then when you get a last-minute request or have guests coming over, you can grab a jar and quickly whip up a batch.
When it comes to inspired uses for mason jars this season, you are only limited by your imagination. Stop by your neighborhood Rocky's Ace Hardware for the mason jars and supplies you need to wrap up your holiday DIY projects.