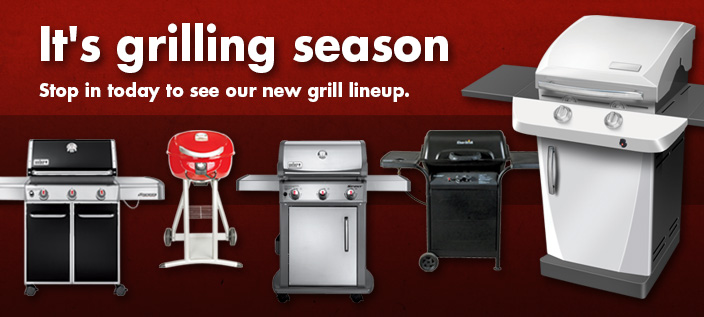 Summer brings hot days, sultry nights and plenty of opportunities for you to show off your outdoor cooking prowess. However, throwing a great summer barbecue takes more than magical shish kabob skills. You need the right equipment to bring it all together. Here are seven barbecue supplies you don't want to forget!
Summer Barbecue Essentials
1.    Tiki torches provide gentle light and give your barbecue a warm, tropical ambiance. Atmosphere will be especially important if you accidentally burn the food. It's harder to become irritable under a soft glow.
2.    Yard maintenance tools will help you get your outdoor space ready for guests. Having a neat and tidy yard will reduce your in-law trip-and-fall liability.
3.    Updated lawn furniture keeps guests comfortable and out of your hair. At some point, you'll need to sit down too, and falling through a rotting lawn chair is something one never lives down.
4.    Insect repellent is an absolute must-have for any barbecue or outdoor event. Provide citronella torches or candles as well as a spray product for guests to wear. You may also want to provide sunscreen. Although you have no control over the elements, people who leave your barbecue looking like mosquito-ravaged, sunburned zombies will probably not look favorably on their visit to your home.
5.    Of course, the most important component of a successful barbeque is the grill. If you already own one, check it out a few days before the event to be sure it's safe, clean and reliable. Don't wait until guests are at your home to chisel off last year's blackened food remains. Nausea ruins a party atmosphere.
6.    If you have a gas grill, don't forget to buy or fill the propane tank. If you do forget, don't try to pretend the grill broke. They'll know.
7.    Provide the biggest, most impressive cooler or ice chest you can afford. Summer heat is brutal, and guests deserve to have cool refreshments on hand. Besides, offering cold drinks can ease those gas vs. charcoal debates that have plagued every summer barbecue for decades.
Let Rocky's Ace Hardware Help
At Rocky's Ace Hardware stores, we have all the outdoor living essentials you'll need for your barbecue such as quality grills, insect control, patio furniture and lighting supplies. We also offer the best quality garden tools and accessories. To save time and money this year, let us be your one-stop resource for all of your summer barbecue needs.