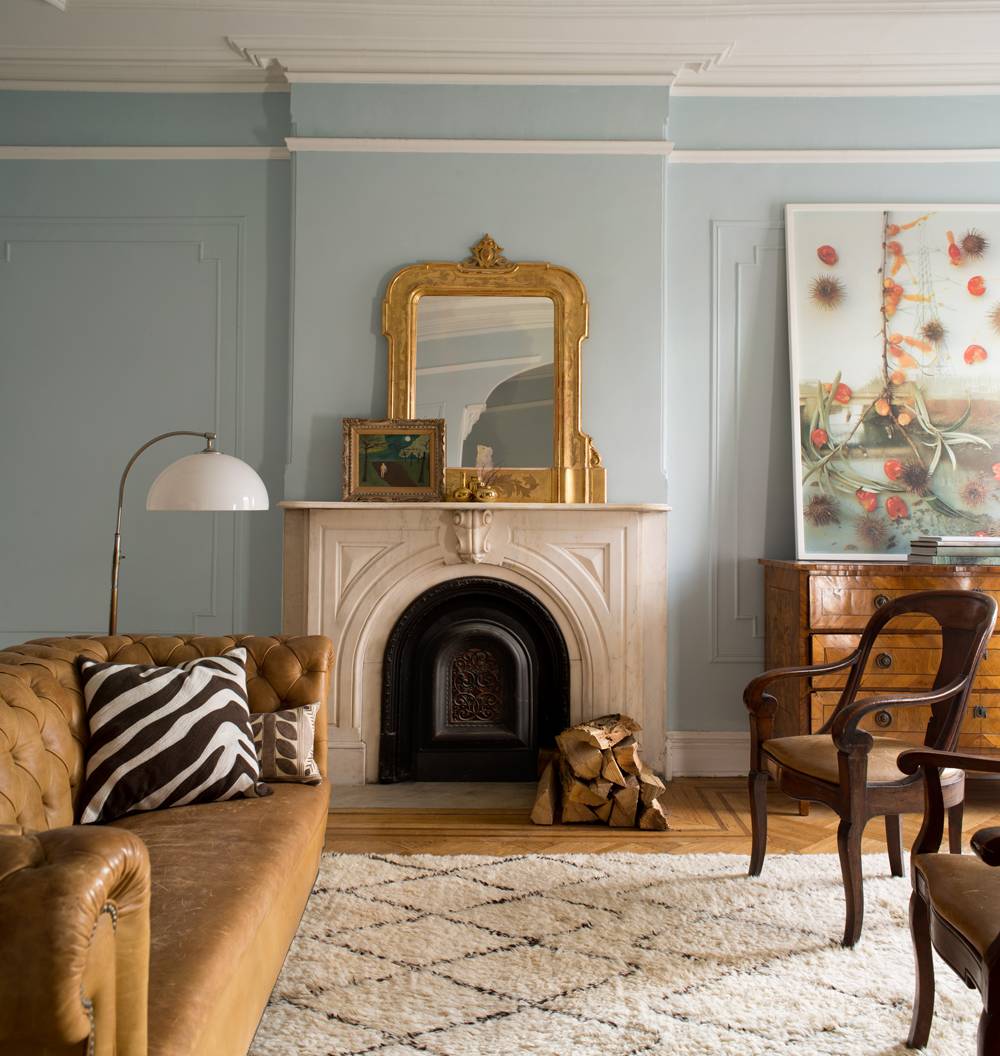 The winter season is upon us, which means you'll be spending more time indoors. The good news is that these cold, winter days don't have to be wasted as they provide the perfect opportunity to begin interior house painting projects. Let's take a look at the reasons why you should plan your paint jobs this season.
Be productive with time off
Between holidays and snow days, you might find yourself spending more time at home during the winter. This time stuck indoors delivers the prime opportunity to work on interior projects. Of course, plan ahead and have your paint and supplies on hand, so you don't have to brave a storm to make a supply run.
More bang for your buck
Winter tends to be a slow time for contractors compared to summer months, and typically their services are discounted during this time of year. It is estimated that painting your home's interior during colder months can help you save up to 40 percent on your project. Also, since contractors are less busy, they are more willing to work around your schedule.
Quick drying
Fun fact: your paint will dry faster in the winter compared to the summer. Why? Summer weather brings humidity which hampers the drying process, while cold weather allows paint to dry faster. Although, in order to take advantage of this benefit, your windows will have to be open, or at least cracked, to ventilate the room with cold air.
Early lighting
Setting our clocks back in the fall means shorter days, but also an earlier sunrise. Take advantage of this by getting your paint job started early in the day. The snow on the ground will reflect the sunlight, giving you a source of natural lighting to help complete your project. Having good lighting helps increase the project efficiency while making it easier to notice any spots that you may have missed.
Freed up summer schedule
Some home projects, like renovations or exterior painting, can only be done when the weather is nice. By completing your interior jobs in the winter, you will have more time in the summer to focus on exterior remodeling projects or having fun! Also, with it being less expensive to paint inside during the winter months, you can use the money you saved on additional summer projects.
Color trends for 2019
We've identified the latest color trends that will be splashed upon walls this year. Sometimes it just takes a fresh coat of paint to re-invigorate a room and you may be surprised how easy it is to incorporate the latest trends into your home.
Hazelnut: Warm and creamy shades of hazelnut make for one comforting go-to hue that should never go out of style or clash with existing furnishings.
Lilac Gray: Lilac tends to make gray hues warmer and more gender neutral. The lilac tone delivers a refreshing alternative for homeowners that orbit around shades of gray.
"Night Watch" Green: Selected as one of Pantone's top 2019 paint colors and a favorite of Jon Snow, this deep green color can emulate the feeling of blossoming botanicals while setting the tone with a strong foundational hue. It's recommended that this trend be utilized in well-lit, large rooms as its intensity can make small spaces look darker.
Soft Clay: Soft clay paint colors are great alternatives to beiges and browns. This trend works very well with other light hues and we suggest going with the latest paint colors to see how effectively the hue can elevate a room and your mood.
New Blues: With the endless amount of blue paint colors available, there's no limit to the number of directions you can go. Just be sure that any blue home interior colors remain soothing and avoid a dark hue that will make a room feel smaller.
In general, when going for hues known to leave a strong impact initially, tone it down with a more muted and subtle color palette to get the most longevity from your selection. If you need help, our knowledgeable Rocky's Neighborhood Paint Store specialists will help you make the smartest selections for your space. Stop by your local Rocky's Ace Hardware, where we carry premier paint lines from Benjamin Moore®, Valspar® and Clark + Kensington®, and brighten your home this winter.