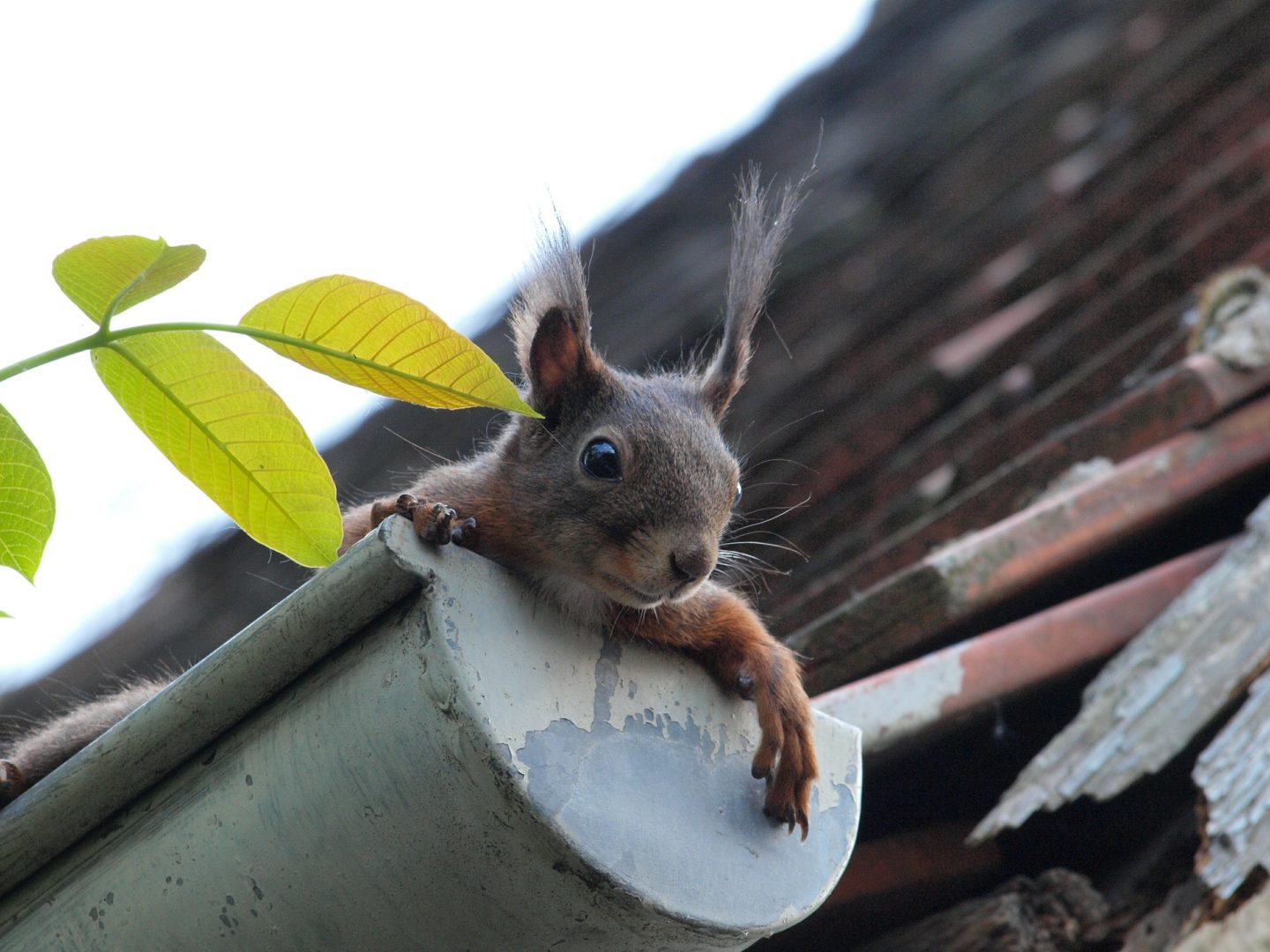 Surviving winter takes groundwork. Grizzly bears understand this—certain subspecies consume massive amounts of food to sustain them through their long months of hibernation. Homes need seasonal planning, too, just to withstand the harsh winter weather. To prep your home this fall, we're here with helpful steps to protect your den and get you through to spring.
Use a cleaner designed for outdoor use to get the grime off your patio furniture. Coil and store garden hoses, and clean and store garden tools.
Change your perspective­—scale a ladder and clean out those gutters. This chore will save you from clumps of frozen leaves that lead to water leaking down and around your home's foundation, where it can freeze and create cracks.
Triage existing cracks in concrete walks or driveways, to prevent them from expanding. Repair small cracks with acrylic latex concrete repair compound, and larger cracks with vinyl concrete patching compound.
Check your windows and doors for drafts. Place a piece of paper in the entryway, then open and close the door—the paper shouldn't slide around a lot. Weather stripping and caulk may be needed or replaced.
Keep your summer gear beach-worthy by storing in a cool, dry place, like a plastic, stackable storage bin. Wash, dry and sort through clothes for anything that won't fit or be used next year. Donate or discard what you don't keep.
Wipe down your window air conditioner, then remove and vacuum its coils and filters. Store in a dry place, covered to protect from dust and insects.
Here's a memory trick—whenever you change your clocks for daylight saving time, replace the batteries in smoke alarms and carbon monoxide detectors.
Create a winter emergency survival kit with water, dry goods, manual can opener, flashlight, first aid kit, extra batteries, thermal blankets, plastic sheeting and duct tape (for emergency window repairs), and a wrench or pliers (for shutting off utilities). The Department of Homeland Security has a complete list.
With a little prep work, your home can protect you all winter long, and emerge unscathed in the spring. Use a warm autumn weekend to complete this list and gain a little peace of mind. Start it off by stocking up at Rocky's—check out a store near you.