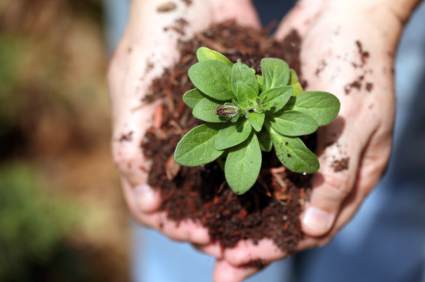 At Rocky's Ace Hardware, one of the most common concerns our customers have is how they'll keep their lawns looking good through the colder winter months. We know that you spend a lot of time maintaining your yard when the weather is nice, but it's a shame for all that work to go to waste during winter. Read on to learn some of our favorite cold-weather lawn care tips.
Don't Wait Until Winter
Fall is the best time to start your cold-weather lawn care routine. Many varieties of grass enter dormant stages that are triggered by autumn's cool weather, and some even die off. Common ornamental grasses, like nimblewill and crabgrass, turn brown, green or light grey. Keep an eye on these breeds.
Don't forget to have your rake ready for when trees start dropping leaves. The accumulation of lawn debris on top of grass can cause moisture to collect and flood your lawn in specific patches that will subsequently die out.
Some people like to mow their lawns one last time to pick up as much dead plant material as possible, but it's important to do this before your grass has gone into a dormant, flattened state. Getting rid of leaves, acorns and other debris with a normal rake will also prevent the development of snow mold disease later.
Many horticultural studies and publications also recommend late summer and fall as good times for core aeration. By pulling plugs of dirt out of the ground, you'll help air and water flow more readily inside soil and free up tightly-bound thatch.
Fall Fertilization is Critical
Fall is one of the best times to fertilize your lawn with a complete NPK fertilizer that has ample amounts of nitrogen, phosphorus and potassium. Adding fertilizer while the grass is dormant will allow the nutrients to soak into the soil and strengthen root systems in preparation for spring growth.
Take advantage of autumn by fighting lawn diseases. The empty spots where your grass died out as the cold weather set in are prime locations for sowing some fresh seed. You may even decide to spread new soil in these areas before the ground freezes.
Cold-Weather Treatments
Don't start slacking off when winter finally rolls around. Make sure to stay on top of tasks like plowing and shoveling, but don't pack tons of road snow on your lawn areas. The rock salt contained in this snow can seep into the ground as ice melts, causing serious damage.
These tips can help you keep your lawn beautiful all year long. To find the proper lawn and garden supplies you need to begin a responsible autumn lawn-care routine, visit your local Rocky's store in person or online.