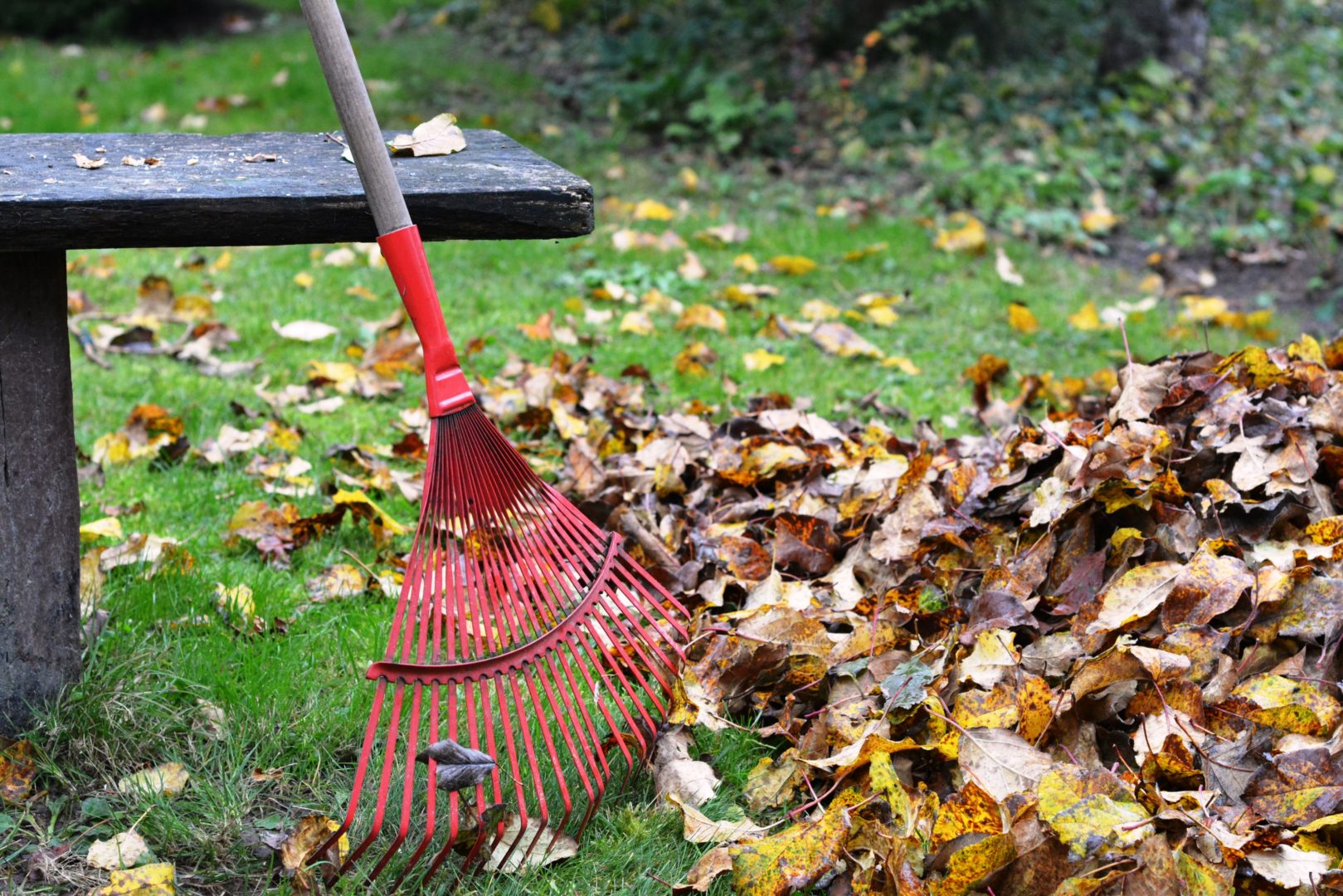 A lush green lawn is no walk in the park. It takes careful and sustained attention to grow and flourish, and autumn is the time to prep your lawn. We're here with expert advice on getting the perfect green backdrop for your home next spring, and the supplies to help you along the way.
Rake. Go ahead—rake up those leaves into a giant pile for the kids. Who doesn't love an autumn jump or two? But then get those leaves off your lawn, before they grow damp and clumped and buried under snow, where they'll suffocate the grass. Collection-bag lawn mowers or those with vacuum systems do the job, too.
Mow. Grass will grow until the first frost, so don't store that mower just yet. Keep your lawn at an ideal 2.5-to-3" length, so that it doesn't grow long and matted under the falling snow. Mowing will help with leaf control, as well.
Water. A healthy lawn next spring depends upon sufficient water in the fall. Grass will store up the necessary moisture, nutrients and energy to last through the long winter. If your lawn gets less than an inch of rain a week, quench its thirst by sprinklers or irrigation until the end of October.
Aerate. Over time, a lawn's soil can get compacted and covered by thatch, which blocks needed water, oxygen and nutrients. Regular aeration—once every year or two—extracts plugs of soil from your lawn, correcting that problem.
Feed. Even if you only fertilize once a year, do it in the fall, when it provides needed energy and nutrients to grass roots that grow in the cooler weather. Fertilizer will help them store food over the winter months, so grass can emerge strong and green in the spring.
Seed. Spreading seed now will allow new grass to fill in bare or thin patches. For a convenient solution, use a lawn repair mixture, which combines seed, fertilizer and mulch. Lightly rake over bald or thin spots in your lawn, water thoroughly and continue watering every two days for another two weeks.Just before the hard frost comes, unclog gutters and store drained hoses and cleaned tools in a dry location. Then? Put your feet up¬—you've earned it. If you need supplies or expert advice on completing these steps, stop by your local Rocky's. Experience the difference a neighborhood store can make.