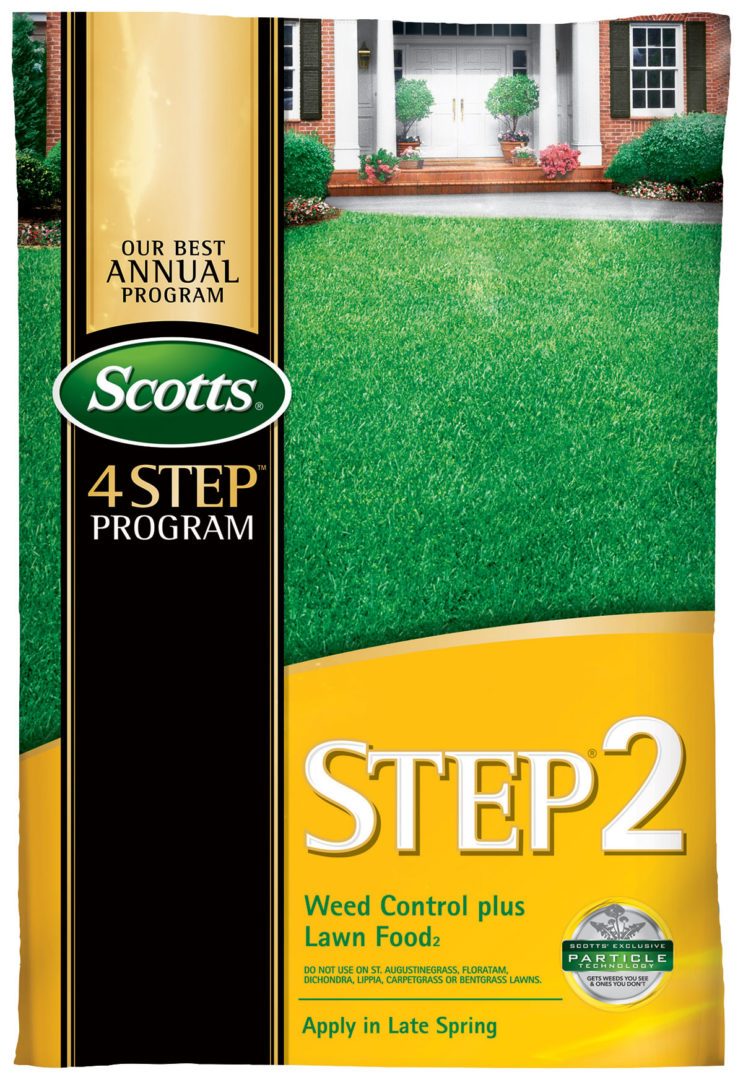 You've polished off the first course of Scotts® Step® 1 Crabgrass Preventer Plus Fertilizer to revive your lawn from its winter slumber and, after waiting 4–6 weeks, it's time to prepare its second course: Scotts® Step® 2 Weed Control Plus Lawn Food.
In the weeds
Similar to tax season, it's a given that weeds will give you a headache during the month of April. They typically grow in three different life cycles:
Annual: Like their name, these unwanted plants will live for one season. Summer annuals sprout in spring and die out in autumn, while winter annuals germinate in late summer and survive through the winter. These lawn invaders produce thousands of seeds which can pester your landscape for years to come.
Biennial: These wild plants will last for two years and grow in two stages. During the first season, they will sprout and form as a cluster of leaves close to the ground. The following year, they'll develop into a flower stalk, mature and flower.
Perennials: These are the survivors, capable of living for three or more years. They reproduce by seed or with creeping stems. We recommend using a weed killer to eradicate these intruders because new plants can form when stems are broken through hand pulling or tilling.
The weed whacker
Now that you know the opponent you're up against, it's time to battle. Scotts Step 2 Weed Control Plus Lawn Food should be applied anytime between May and June for best results. This meal builds thick, green turf from the roots up, while utilizing Scotts® Exclusive Particle Technology to attack the weeds you see and the ones you don't. Dandelions and clover don't stand a chance against Step 2! For best results, apply to a thoroughly watered lawn on a calm day. To prevent potential run-off or damage to your surrounding environment, do not overwater the treated area and do not apply when wind or rain is expected that day.
Enjoy the fruits of victory
After claiming victory in the war versus weeds, it's time to celebrate. Your lush, green, weed-free lawn will provide the perfect backdrop for all your summer activities. Make your neighbors green with envy when you invite them over for a neighborhood barbecue or give your kids the picturesque and comfortable runway for their slip n' slide to cool off during hot summer days.
We've reached the halfway point for your lawn's four-course meal with Scotts® 4-Step® Lawn Care program! Keep an eye out for when we'll be serving up information on our third course in the coming months. Be sure to download our lawn care schedule or grab a copy at your local Rocky's Ace Hardware to keep your meal plan on track.