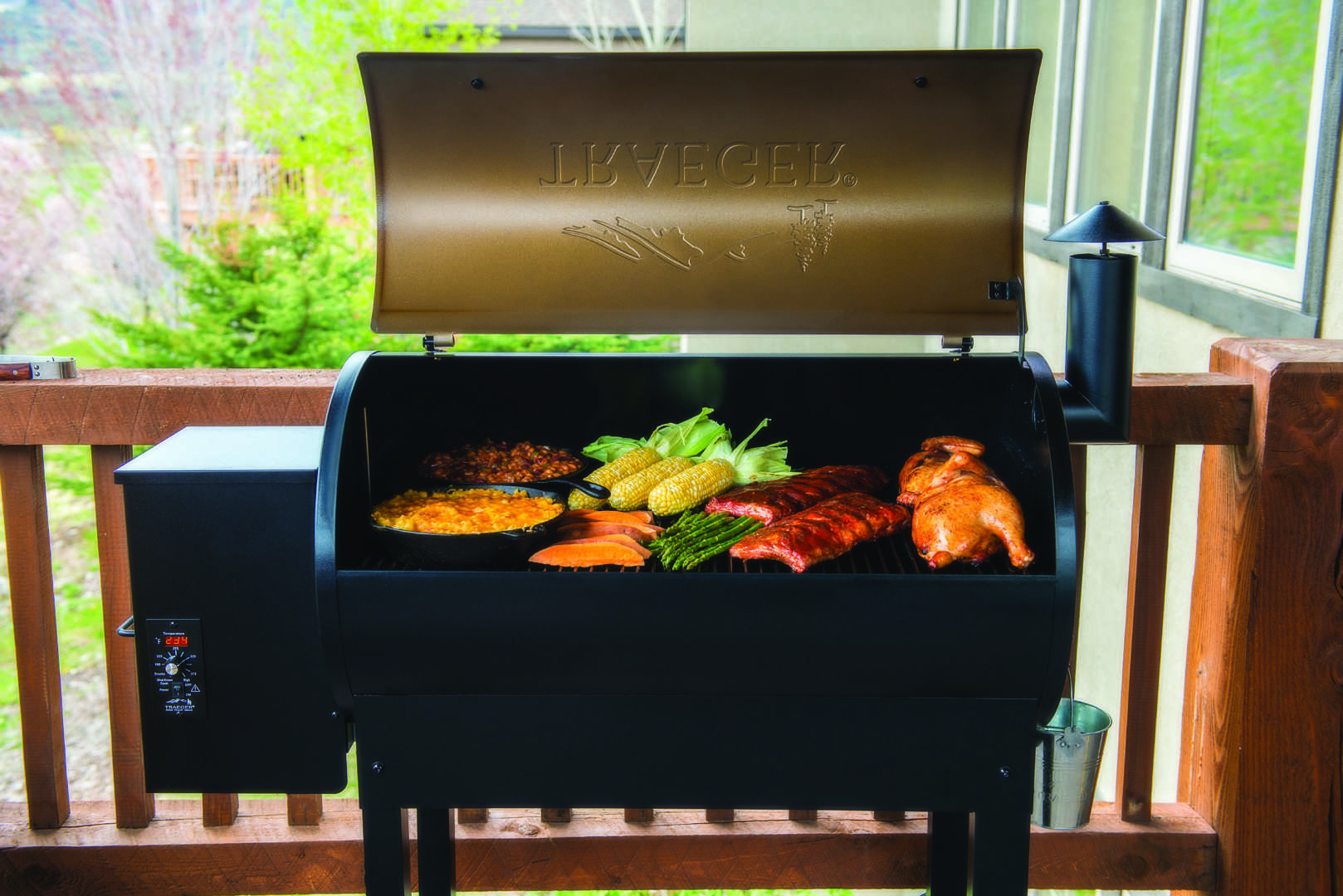 Traeger: A History
Traeger invented the original wood-fired grill over 30 years ago in Mt. Angel, Oregon. For 20 years, they stood as the sole manufacturer of pellet grills when they perfected their innovation. While other companies have since created their own styles, Traeger has remained the world's #1 selling wood-fired grill. So what makes Traeger continue to stand out from the competition? Well it comes down to a few simple concepts: taste, ease, versatility, consistency, and, of course, community.
How Does It Work
Wood Pellet Grills work when the wood pellets are released into the fire pot. With the help of a small fan and a closed lid, the contained heat and smoke disperse to evenly cook your food.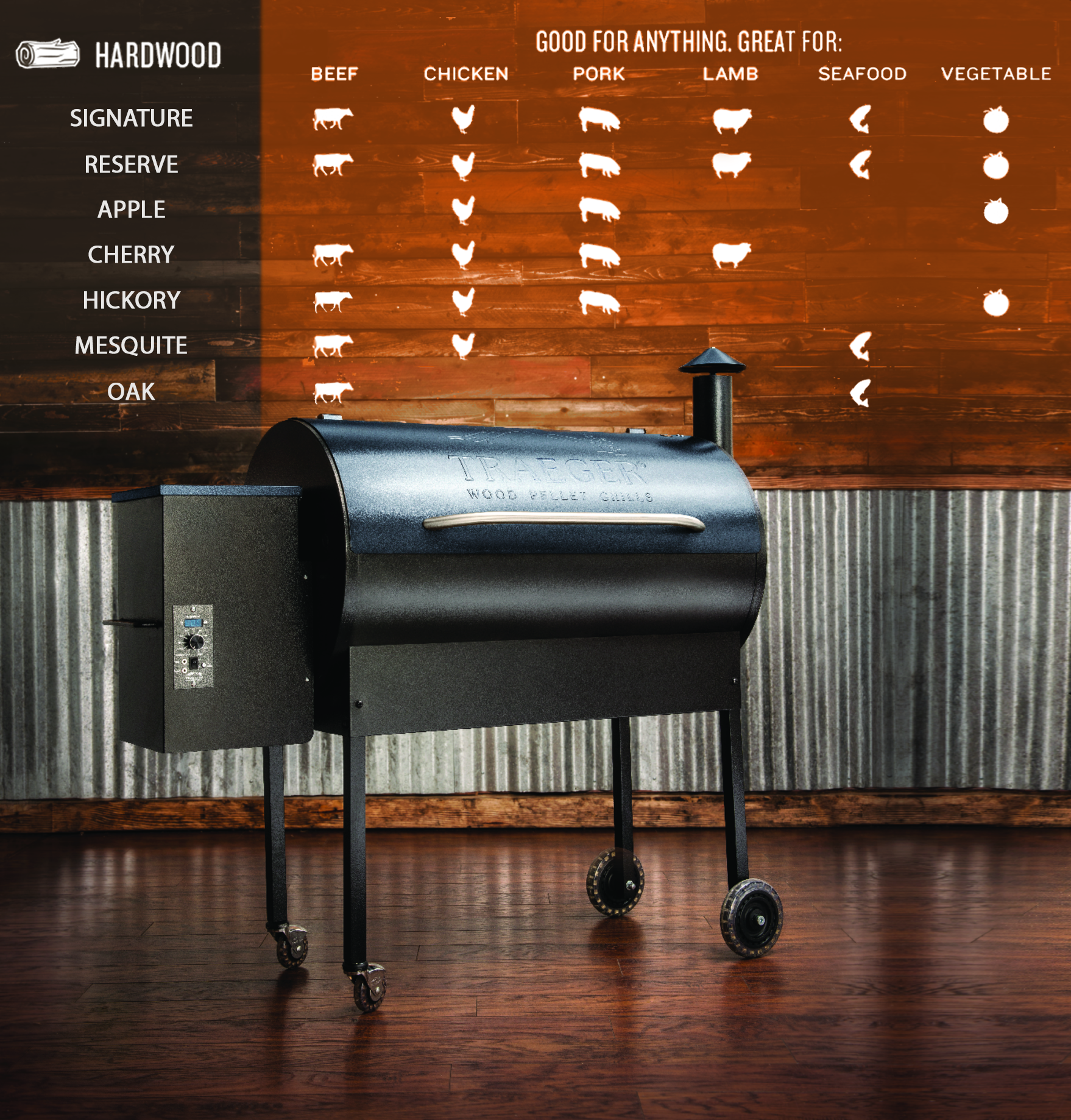 Traeger Pellets
With a vast array of Traeger pellets, your flavor options are limitless. The hardest part of selecting your wood pellets is deciding on what flavor to try first. Crafted from 100% natural, virgin hardwood, each pellet option creates a distinct flavor to combine with your favorite foods. Of course, the Traeger Signature Blend works excellent with everything.
Start off by finding a flavor that works best with your grilling favorites. A hamburger lover, for instance, might try a hickory or oak wood pellet first. Then, once you have gotten a taste and feel for the pellets, experiment with other meats and foods to find what you like best.
Sauces and Rubs
Reinvent your favorite foods with our selection of Traeger Sauces and Rubs. Marinate your steak or layer some rub on your chicken. With a large variety of flavors you and your family can c choose your favorite combinations for a customizable experience everyone will enjoy. There's no wrong way to add a bit of extra flavor to your dinner.