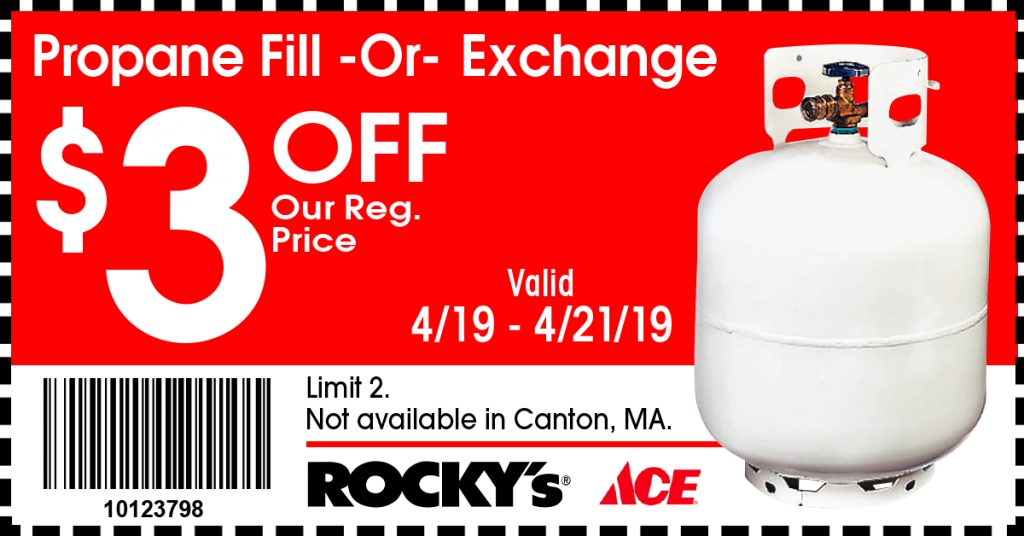 Start off grilling season by saving $3 off your propane fill or exchange!
Print or show the coupon above at your local Rocky's Ace Hardware to receive offer. Valid 4/19–4/21/19. Limit 2. Not available in Canton, MA.
Depending on what service your local store offers, we will either refill your existing propane tank, or exchange your empty tank for a full Blue Rhino® brand tank. Plus, our associates will be happy to load and unload your tank for you.
Click here to find the propane service offered at your nearest Rocky's.
Get your fill of propane – great for:
Barbecue grills
Mosquito traps
Patio and outdoor space heaters
Pool heaters
Gas fireplaces and fire pits
All Rocky's locations sell new empty propane tanks.