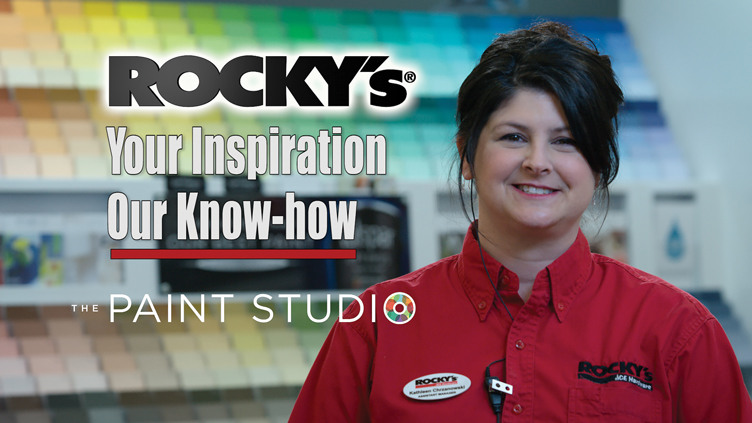 Looking for a hard-to-find color or to match an existing paint color in your home décor? Just bring us a sample and a Rocky's paint technician will create a custom tint to match. We have specialized paint advisers in every location who can provide you with expert knowledge and service to find the colors you need.
Rocky's also offers low-cost paint samples so you can try colors at home before you commit to painting a whole room. Surface texture and lighting can affect how paint looks once it is on for good. Choose a couple of small areas on your wall. You can test a number of different colors at a time, or you can paint smaller test swatches on several walls to see how a color looks throughout a room. Remember that colors will look different on areas of that wall that get sunlight versus walls that get more shade. Make sure to test your paint samples on all four walls before deciding on a specific shade.
Come in today to browse through brochures, try some samples in your own home or ask a Rocky's professional to help you find a color palette just right for you.
Available at all Rocky's locations.
Visit our Paint Project Center for painting tips and tricks to give you a professional result.