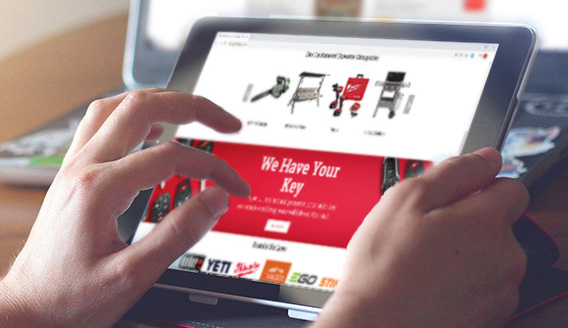 Access over 60,000 items online or in store
Our shelves are stocked with tools and supplies for all your home improvement projects. However, if you happen to find that something you need is not in stock, you can always special order it!
All Rocky's locations have access to over 60,000 items from the Ace Hardware Warehouse!  So if you're searching for a special part or a low supply option, there are several ways you can place your order:
FREE SHIPPING available when you select "Pickup In-Store!"
Shop online - Browse through our online catalog and choose whether to ship directly to your home or to your nearest Rocky's location for FREE local pickup.

Shop through Ace Hardware's Online Exclusives for special deals to help save you money.
Keep in mind that not all in-store specials will be available so visit your local Rocky's often or view our online ad for weekly deals.

Place an order over the phone -  Call your local Rocky's and talk to one of our associates and we can place an order for you right over the phone. For locations and contact information click here.
Browse in-store catalogs - Tell an associate what you're looking for they'll help you look through catalogs to find the best options. View and discuss your needs with our associates and they'll help you place your special orders before you leave.