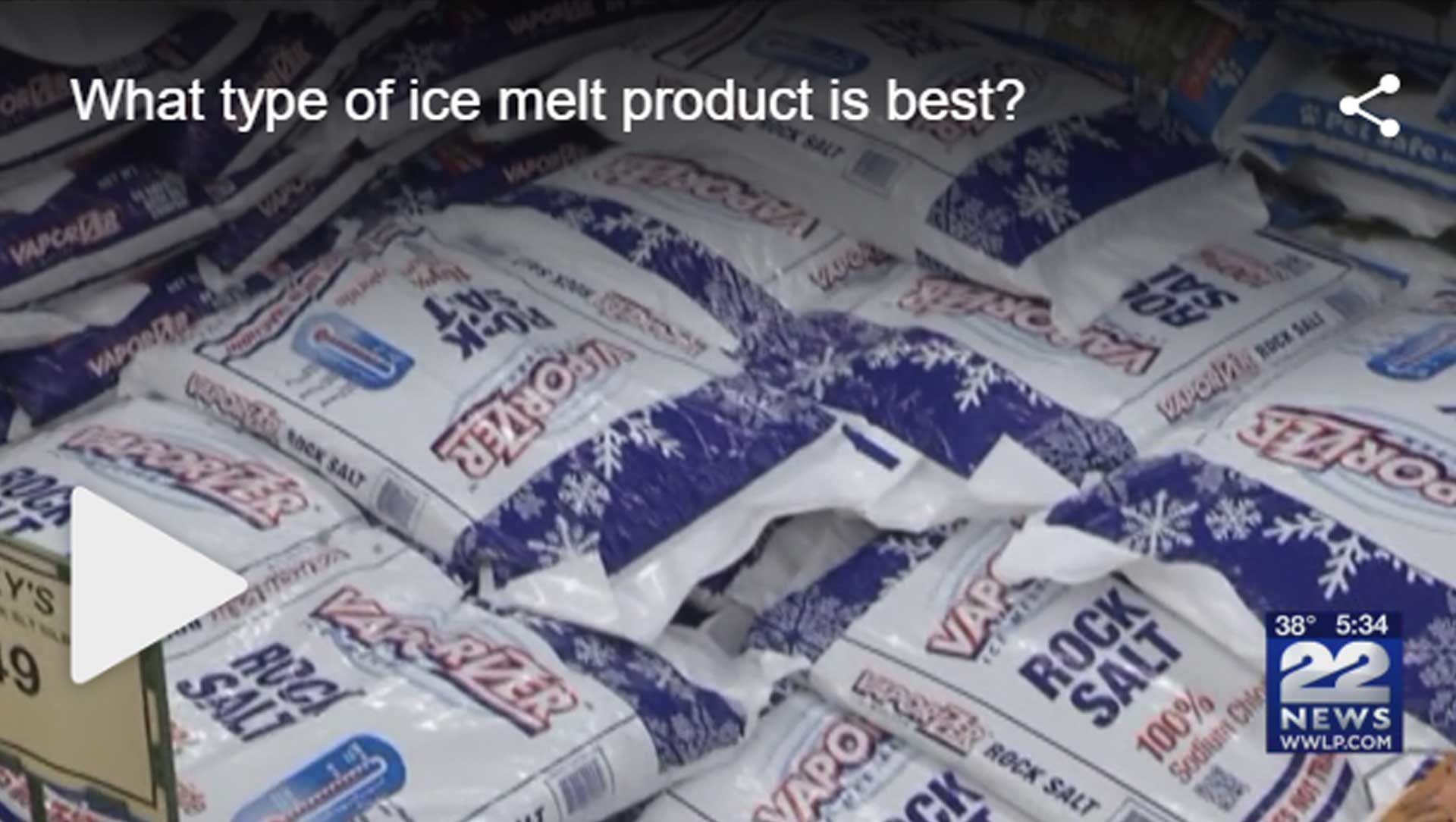 AGAWAM, Mass. (WWLP) – We saw plenty of sunshine Thursday and with milder temperatures, a lot of the snow and ice we had earlier this week was melting away. But there are still plenty of icy spots and there's a variety of ice melt products that are available.
Rock salt or sodium chloride is the least expensive but can cause damage to concrete sidewalks. Calcium chloride is more expensive but it is also the most effective.
The calcium chloride would be the best, once you've got fully cured concrete it doesn't ruin the concrete if used properly it doesn't turn your concrete or blacktop white usually and if you track it in the house it's usually pretty safe on carpets and floors," said Joe Ovelheiro the manager of Rocky's Ace Hardware in Agawam.
Calcium chloride will also work at temperatures as low as 25 degrees below zero.
There are special ice melts you can buy that are safe for your pets. "For the pets, we also have a pet safe it's actually a mixture of magnesium and magnesium acetate and it's a separate product from you calcium and sodium and it's very safe for pets when used properly and vegetation, doesn't harm their feet," said Joe Ovelheiro.
The main reason I'm here is getting ice melt for my dog, the weather the last few days has been so icy no matter how much you shovel you can't keep up with it so the ice melt I'm hoping will help them not slip around the yard and keep them a little bit safer," said Karen Spinelli of Agawam.
When it comes to applying ice melt you can use a scoop and garden spreaders work well too.