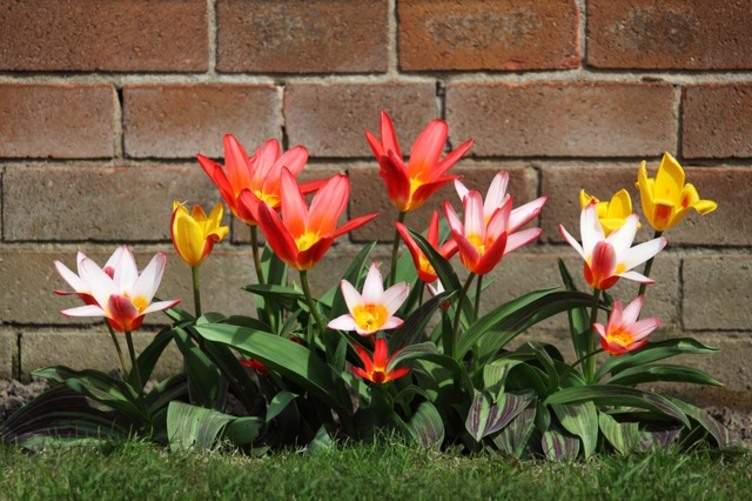 Making improvements to your garden in the spring will set you up for another year of gardening success.
As spring thaws out the winter doldrums, many homeowners begin to tackle gardens that have been left dormant for the winter. Whether you have a healthy green thumb or are just getting started with gardening, mild spring weather makes this the perfect time to upgrade your garden. From building raised planter beds to installing a new irrigation system, there are any number of spring garden projects you can work on that will pay dividends in beautiful blooms and abundant produce.
Raised Planter Beds
Almost every garden or yard can benefit from raised planter beds. These beds allow you to keep your plants in a more controlled environment; the soil in a raised bed is isolated from the regular soil in your yard. It's easier to control weeds and other pests when your plants are in a self-contained environment, and you can install barriers at the base of the bed to keep out earth-born pests like voles. You can find all the hardware, gardening supplies and garden tools you need to make your own raised beds at your local hardware store.
Drip Irrigation
Growing plants need plenty of water, but watering each plant can be a major time sink if you only have a watering can. If you don't already have an irrigation system, consider setting up a drip irrigation system to water your plants. These systems drip water into the ground around your plants, reducing water loss and improving the health of your plants. Drip irrigation systems are simple to install and require minimal digging; they're especially handy for raised beds.
Prepare Your Plants
Spring is the perfect time to prepare your plants for a year of growing. Aerating, fertilizing and amending the soil around your plants will enrich their growing medium and set them up to thrive. Many shrubs and trees will benefit from an early spring pruning to remove dead, damaged or diseased branches. Spring is also an excellent time to remove dead plants and replace them with fresh new plants, and start new plants indoors from seed. Be sure to pick up any garden tools you don't already have to make your job easier.
Set Up a Composting Bin
Many expert gardeners will tell you the key to long-term success in your garden is a productive compost pile. Compost improves the characteristics of your soil and gives plants the nutrients they need to thrive. You can research the nuts and bolts of composting online, but you'll need to build a composting system before you can start. Many hardware stores sell pre-made composting bins to help get you started, but you can also find all the materials to construct your own custom compost system at your hardware store.
Spring is the perfect time to improve your garden. At Rocky's Ace Hardware, we carry all the gardening supplies and tools that you'll need to whip your garden into shape. Come visit us today!