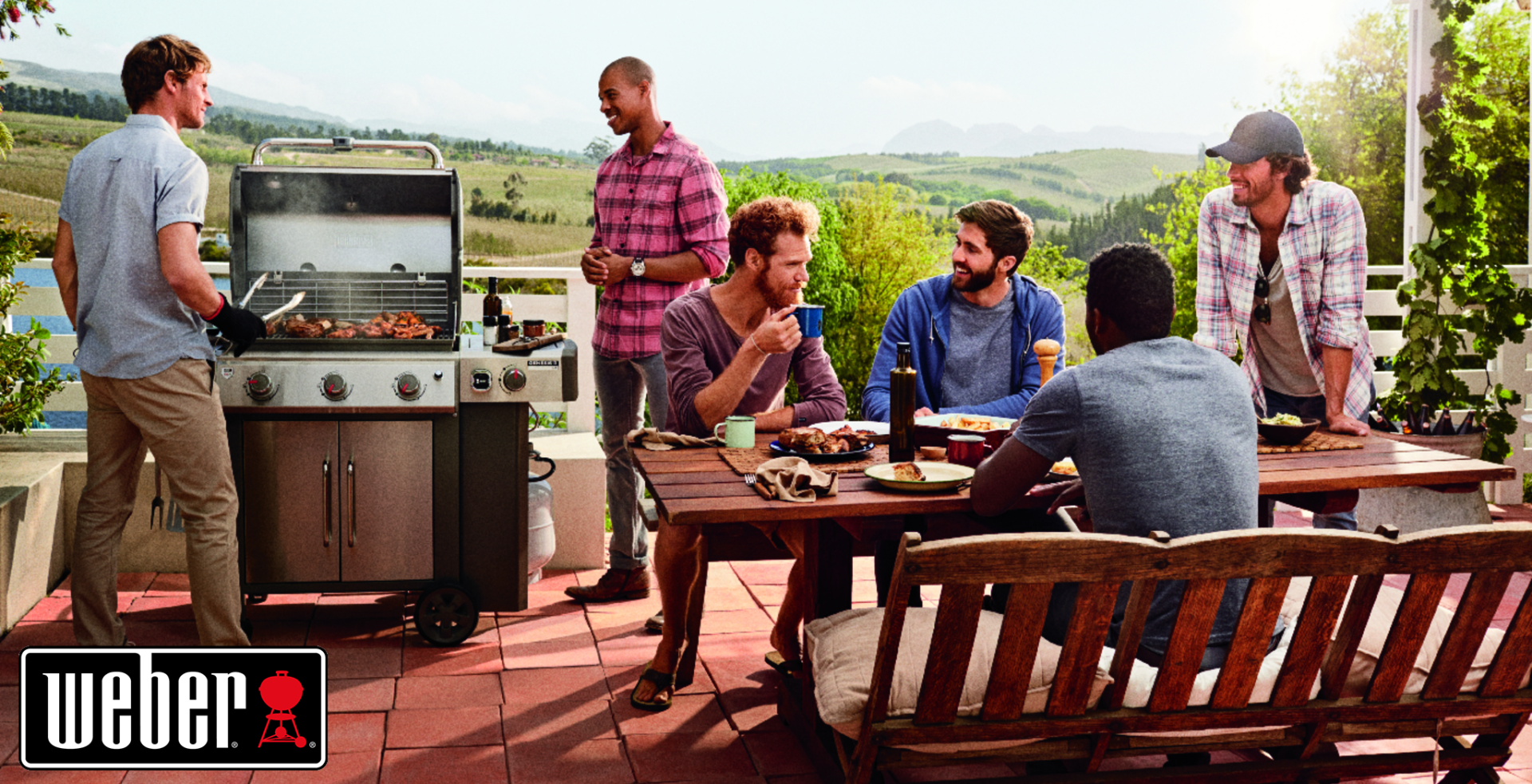 Weber grills are a staple in the American home. Founded in 1952 by George Stephen, the classic Weber kettle grill takes inspiration from the shape of a standard buoy. The idea was to have a bowl shape to hold the charcoal with a lid to trap heat and keep a smoky flavor. Over the past 68 years, Weber has not only upgraded their original design but they've expanded their line-up to include charcoal, gas, wood pellet, electric, and portable grills. And if you're not a grill expert, you may be wondering which fuel type is the best option for you?
Gas Grill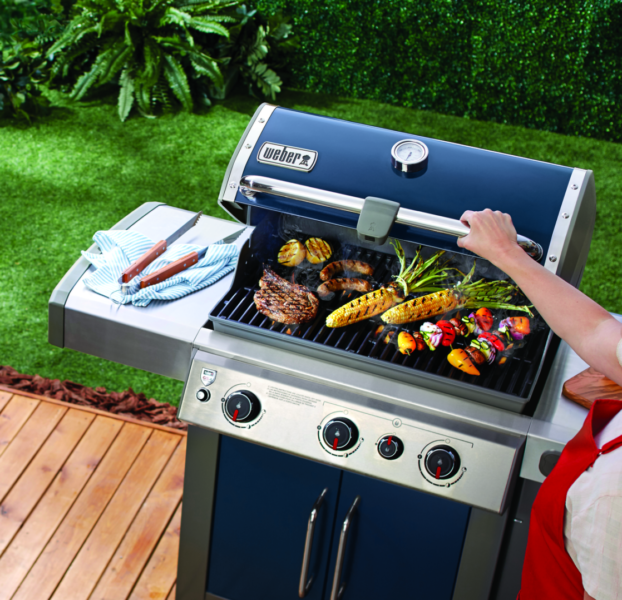 Gas grills are one of the most common grills in the American home. Powered by propane, these grills have an unrivaled convenience in terms of the ease of use and speed of heat. To use, connect and turn on the propane. Then control the temperature with the dials on the front. Gas grills also have a convenient clean-up process. Just make sure you buy a scraper or brush to get the residue off the grate.
When you're filling an empty stomach after a long day at work, you can have a delicious meal in a fraction of the time. The only disadvantage to a gas grill is the lack of that smoky flavor that you would get with some of the other fuel types. Its bulky design and heavy propane tank can also make these grills less portable.
Charcoal Grill
If you want that smoky flavor but you're looking for something more cost effective, you might try a charcoal grill. The charcoal grill is what Weber is known for, so you know you are buying from the experts. To start, you will need to fill up your starter chimney with briquettes. Then light a couple of lighter cubes, some may prefer rolled up newspaper, to start a fire under the chimney starter. After about 10-15 minutes, empty the briquettes onto the lower grate and cover with a second grate.
A common disadvantage in many charcoal grills includes a more difficult cleaning process where the ash collects at the bottom. However, Weber has upgraded their design from the 60's to now include a removable ash catcher and a One-Touch cleaning system. Charcoal grills have also become more versatile with Weber's innovative briquette holders. These aluminum dishes separate the charcoal to allow a space for you to cook over indirect heat as well as direct heat.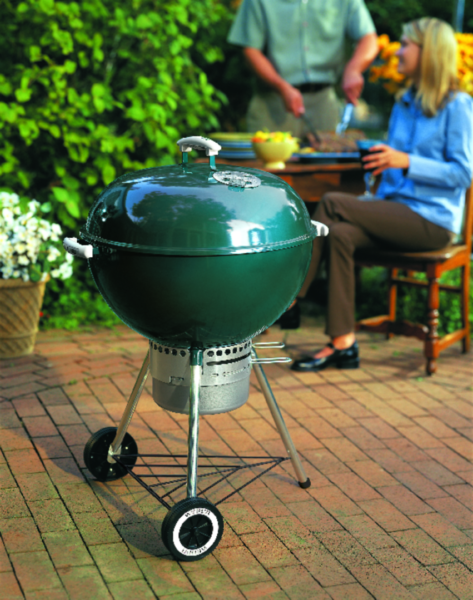 Wood Pellet Grill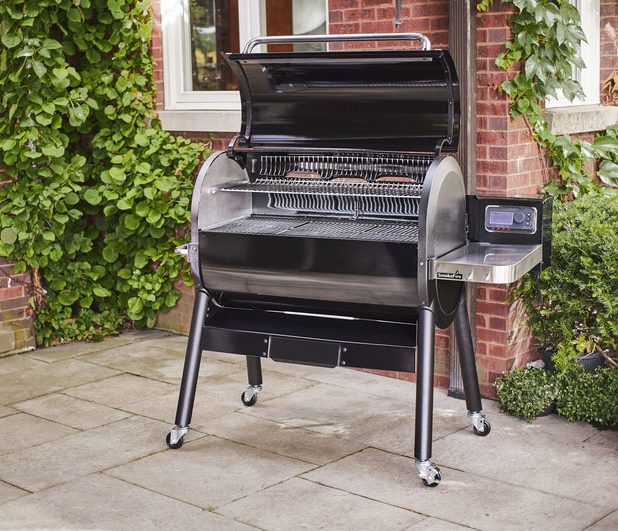 The SmokeFire series grill embodies the experience of a smoker as a wood pellet style grill. Wood Pellet Grills work when the flavored pellets travel through a short auger and fall quickly above the heat. The SmokeFire grill's design allows for direct heat to hit the cooking grate which can reach up to 600°!
Wood pellet grills are designed for an even heat and allow you to set the temperature of your grill and leave your food to cook. Set the temperature high for a fast cooking time or set the heat low and allow it to cook slowly. The greatest advantage of a wood pellet grill is the much desirable smoky taste of the meat that you cook on it.
Select from a variety of flavors including Apple, Cherry, Grill Master Blend, Hickory, or Mesquite for a customizable flavor that you and your guests will love.
Electric Grill
If you live in an apartment or condo and don't have much space, you may consider an electric grill. These compact cookers are easy to use and even easier to clean and what you lose in size, you certainly gain in flavor. The ease of these mini grills in incomparable. With a convenient fuel source of electricity, you never have to worry whether you have enough gas, charcoal, or pellets before you start it up.
A disadvantage of this grill comes from its size. While it may be portable and easy to fit on most patios or balconies, the cooking area is much smaller and may only feed about 3-4 people. However, if you're using it for small get-togethers or just a nice family dinner, the reduced size may not even be recognizable. And don't let it fool you, these petite grills can still cook all your favorites.
A reviewer from Westchester, NY states: "Gotta say very impressed with heating and clean up. Have cooked steak, salmon, chicken, burgers, dogs, and kabobs. Very impressed."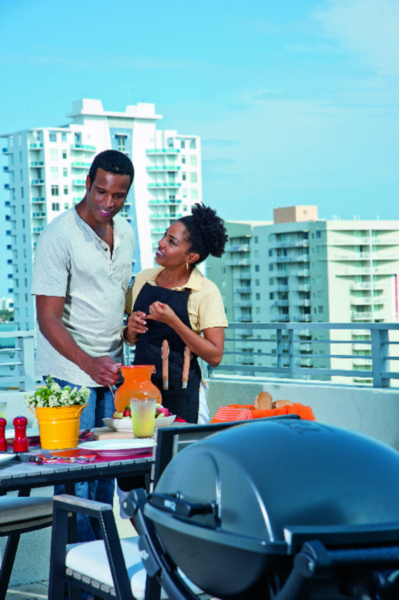 Portable Grill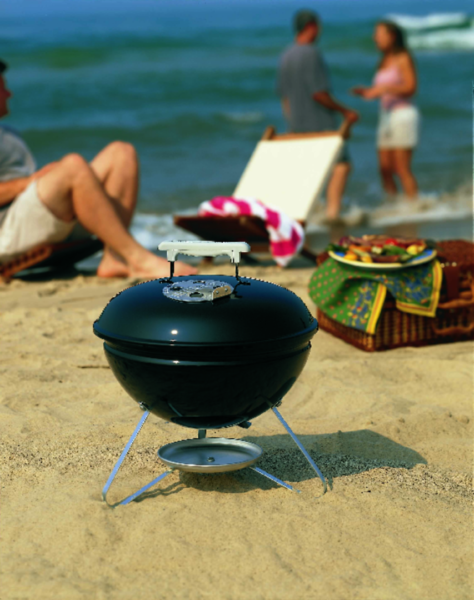 Grill on-the-go with a portable grill. Take this cooker with you anywhere; from beach days to picnic dates, bring this grill on your next adventure. While the cooking area of a portable grill may not hold as much food as a standard size grill, do not underestimate it. This compact grill can cook 6 burgers at once at your next tailgate party or prepare full meals for two on your next camping trip. Cook burgers, chicken, steak, or seafood. If it fits, you can grill it.
And when you purchase a Weber Portable Grill from Rocky's, you know that you are getting the same great quality and taste that you would get with a standard gas or charcoal grill. But as you would with the standard sizes, you'll need a supply of either charcoal or propane to fuel it up.
Grill Tools and Accessories
No matter what type of grill you decide on, you're going to need the right tools to go with it. Weber grills are known for their durability and their tools are no different. When you buy your grill at Rocky's we'll have you leaving with everything you need such as spatulas, cleaning supplies, meat thermometers, and grill mitts. We also have Weber specific accessories for a customized grilling experience such as grill lights, briquette holders, and burger presses.
Grilling has gotten even easier. Weber now offers Smart Thermometers called IGrills which use Bluetooth technology to send an alert to your smart device when your meat is cooked!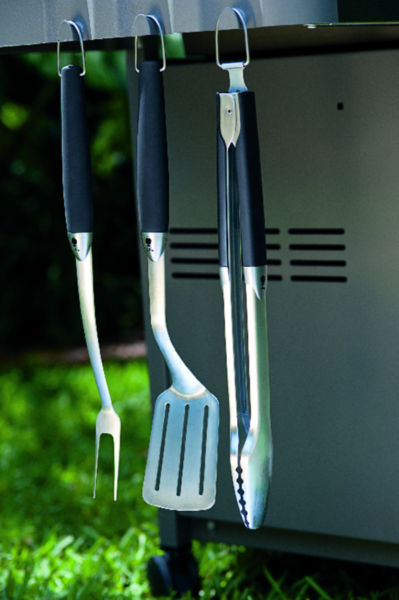 Fuel
Don't forget your fuel! Those who opt for the wood pellet grill will be glad to find an array of Weber pellets on the shelves of their nearest Rocky's. However, our charcoal aficionados may be questioning the best type of briquette to purchase alongside their charcoal grill. We happily carry a selection of briquettes for your Weber grill to prepare you for grilling season. For us, that season is all-year-long. Visit our red vested heroes today to take home the right fuel for you.