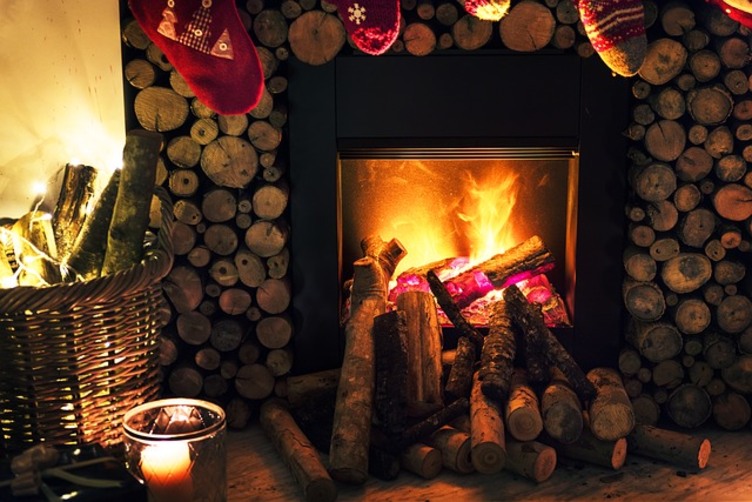 House fires and associated fatalities and property damage increase dramatically during the holiday season. The fires are usually caused by Christmas trees, holiday lights, candles, cooking, fireplaces and kids playing with fire. Here are six steps you can take to reduce the risk of fire in your home this year:
1. Take Care While Cooking
Cooking is the most common cause of holiday fires. Most kitchen fires are started by food that's cooking on the stove top and left unattended. Be extra careful when frying with fat, and don't leave small children unsupervised in the kitchen while cooking or baking is underway. Keep a small fire extinguisher visible and handy to remind yourself to be careful, and if a fire should start, the extinguisher could save your home and even your life.
2. Keep an Eye on Your Fireplace
Cover your fireplace with a screen to keep embers from jumping out and igniting carpeting and upholstered furniture. Use only wood in the fireplace. Never start a fire using flammable liquids, and don't throw wrapping paper into the fireplace. Make sure all embers are fully extinguished before leaving the house or going to bed. Get your fireplace and chimney inspected before the holiday season and have it cleaned if necessary.
3. Be Careful With Holiday Lighting
Check all your light cords and sockets for any sign of fraying, cracking or broken sockets, and don't connect more than three light strings together. Don't hang lights using staples; they can damage the cords. There are special clips for hanging lights safely. Ensure that all extension cords are UL-rated for indoor or outdoor use. Don't leave the lights up for an extended period, or you may have squirrels chewing on the cords.
4. Keep a Close Eye on the Kids
Fires started by kids playing with fire increase sharply during the holidays. Small children don't understand how to use fire responsibly, so keep matches, candles and lighters well out of their reach.
5. Don't Leave Burning Candles Unattended
Candles cause four times more fires during the holidays than at other times of the year. Keep candles away from anything that could ignite, and don't leave them unattended. Candles should be placed on solid surfaces that are well out of reach of small children, and kids should never be in a room with lit candles without supervision. Make sure that all candles are extinguished before leaving the house or going to bed.
6. Choose a Freshly-cut Christmas Tree
Dry Christmas trees are highly flammable and can take out a room in under 30 seconds. Be sure to select a fresh tree and water it daily. Giving the tree plenty of water can increase that tree's resistance to fire. Place the tree well away from the fireplace and from areas where people are walking. Fire-resistant artificial trees are the safest option.
Investing in a high-quality smoke detector can reduce the risk of house fires and keep your family safe. If your home doesn't have a working fire alarm, visit Rocky's Ace Hardware and check out their gas, smoke and fire protection detectors. You can find us in Connecticut, Florida, Maine, Massachusetts, New Hampshire and Rhode Island.