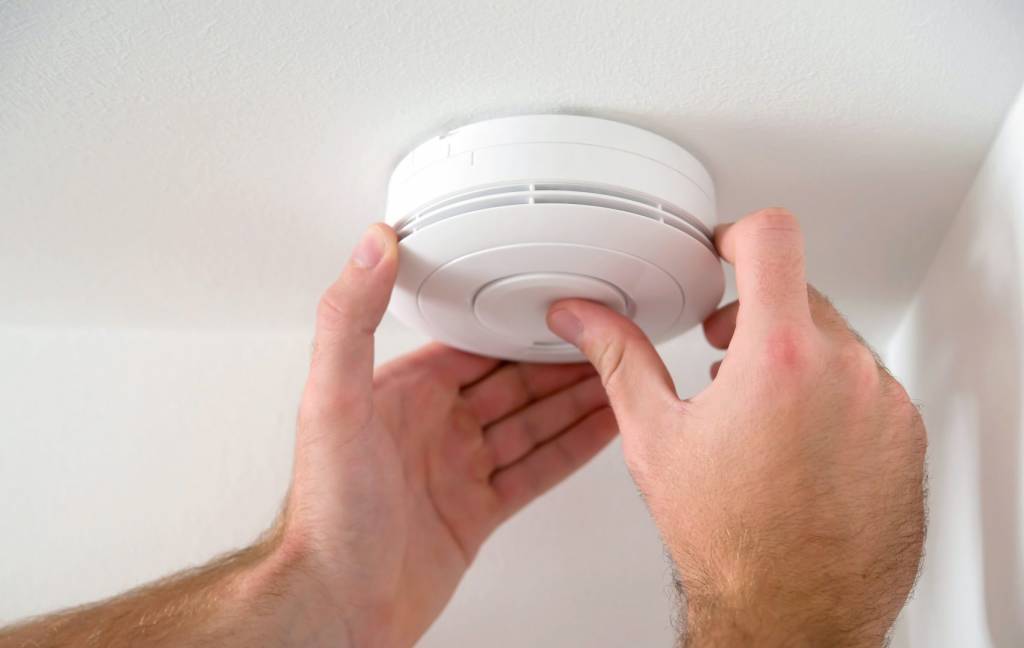 As the winter season sprouts from the autumn slumber, so does the risk of potential house fires. According to the National Fire Protection Agency, on average, a fire department responded to a fire every 24 seconds in the United States, and residential structure fires occurred every 90 seconds. Whether from holiday cooking, fireplaces to keep warm or holiday lighting, in mere minutes, a fire can become life-threatening. Let's take a look at some fire prevention tips so you'll be ready in an emergency situation.
Practice Your Plan
In the event of a fire, every second counts and you and your family must always be prepared. Twice a year, practice your home fire escape plan. When drafting it, consider having two ways to get out of each room and make sure windows are not stuck and screens can be taken out. Homeowners with children should consider drawing a floor plan of your home with escape routes.
Where There's Smoke, There's Fire
Smoke alarms are an essential part of any home fire prevention plan. If a fire occurs, they cut your risk of death nearly in half, which is why a working smoke detector is necessary for all homes. Review the tips below to make sure your smoke alarms are functioning properly in case of emergency:
Install smoke detectors in every bedroom, outside each sleeping area and on every floor of your home, including the basement. Large homes may need additional units.
It's best to use interconnected smoke alarms, which will sound all detectors once one is triggered.
A smoke alarm should be on the ceiling or high on the wall. Keep it away from the kitchen to reduce false alerts, and it should be at least 10 feet from the stove.
Test them once a month and replace them when they are 10 years old.
Current alarms on the market feature different types of technology, including multi-sensing, which distinguishes both smoke and carbon monoxide.
Fire Extinguishers
You should consider having one or more working fire extinguishers in your home. An extinguisher rated "A-B-C" is recommended for home use, and many models are designed for one-time use. They should be installed high on the wall, near an exit and away from heat sources where trained adults can easily access them. Keep your extinguisher properly charged prior to use by checking the gauge or test button. Most portable extinguishers empty in eight seconds, so if the fire does not immediately recede, drop the extinguisher and get out of the house.
October is fire prevention month and Rocky's has what you need to be prepared. This month, customers can enjoy savings on home fire extinguishers, smoke alarms and carbon monoxide detectors. Visit your local Rocky's Ace Hardware and get your plan in action today!