The Christmas season is characterized by bright lights, shiny ornaments, snowglobes, and nutcrackers. The end of the Christmas season signals the time to pack away those decorations. Here are a few tips to help you keep your decorations organized so that you can find them easily next year.
Storage Totes
Stackable Storage Totes are a must-have for keeping Christmas decorations safe and organized for next year. Storage totes can be used to organize all types of decorations, from stockings and nutcrackers to snowglobes and light strands. Totes help keep items organized and provide protection from moisture and dust. When packing totes, use Tissue or newspaper to wrap fragile items and fill in gaps so items don't move around. Place heavy totes at the bottom of the stack and light totes at the top to make your life easier while unpacking next season.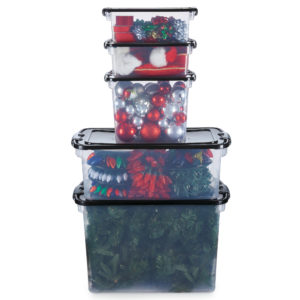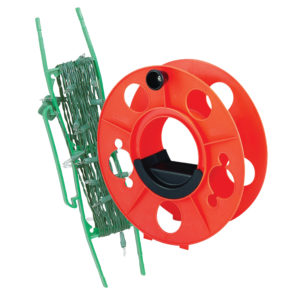 Storing lights
String lights can be the most challenging thing to store each year because you need to make sure cords don't get tangled and bulbs don't get broken. Keep your light strands from getting tangled & damaged by winding them onto a spool or cord caddy. Make sure to wind your lights neatly without crisscrossing so that unwinding is effortless next December.
Tree Ornaments
Tree ornaments are among the most sacred of Christmas decorations because they tell a story about a family's history. From the kid's cotton-ball snowmen to Grandpa's collectible figurines, ornaments are a part of the Christmas tradition. These tree ornaments are often some of the most fragile Christmas decorations because they are usually made from delicate materials like glass or ceramic. Prevent future ornamental tragedies by taking the time to properly store your ornaments for the next season. Sectioned ornament storage bags are designed to keep your decorations separate to prevent ornaments from getting damaged. Larger or oddly shaped ornaments that may not fit in sectioned containers can be wrapped in tissue or newspaper and stored in clear plastic totes.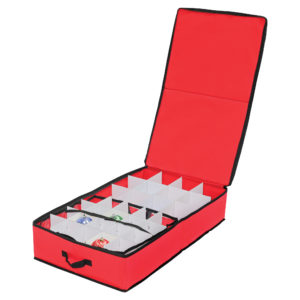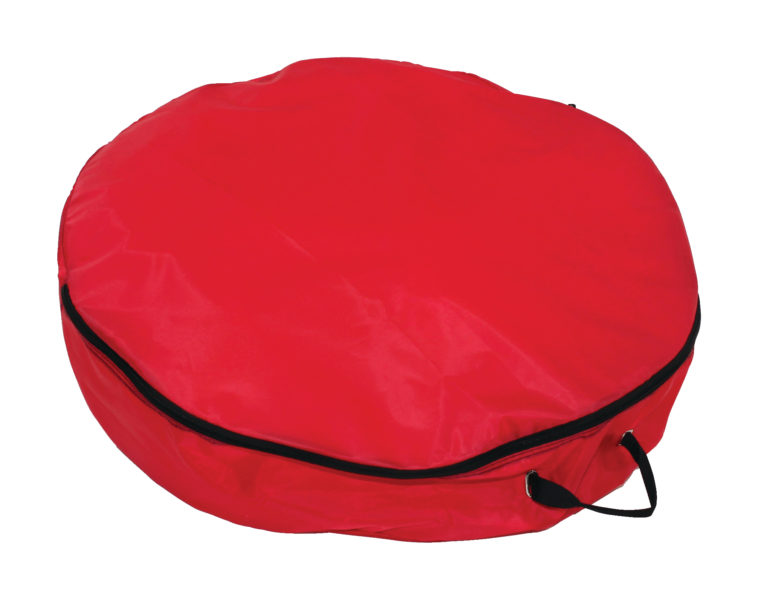 Artificial Wreaths
Unlike live goods, artificial wreaths can last for years so long as they are taken care of. Wreaths can become squished or misshapen if not stored properly. Prevent damage to your wreath collection by placing them in storage totes. Stack similarly sized wreaths into storage totes; do not overfill totes or else you will end up with squished wreaths. For more delicate artificial wreaths, keep them looking pristine with a specially designed Wreath Storage Bag. 
Save Space with Shelves
After the decorations are all packed up, you'll need to find a spot to keep them until next year. Whether you store your decorations in the attic or basement, shed or garage, holiday decor can take up a lot of space. Maximize your storage space and keep your decorations in one spot by utilizing storage shelves.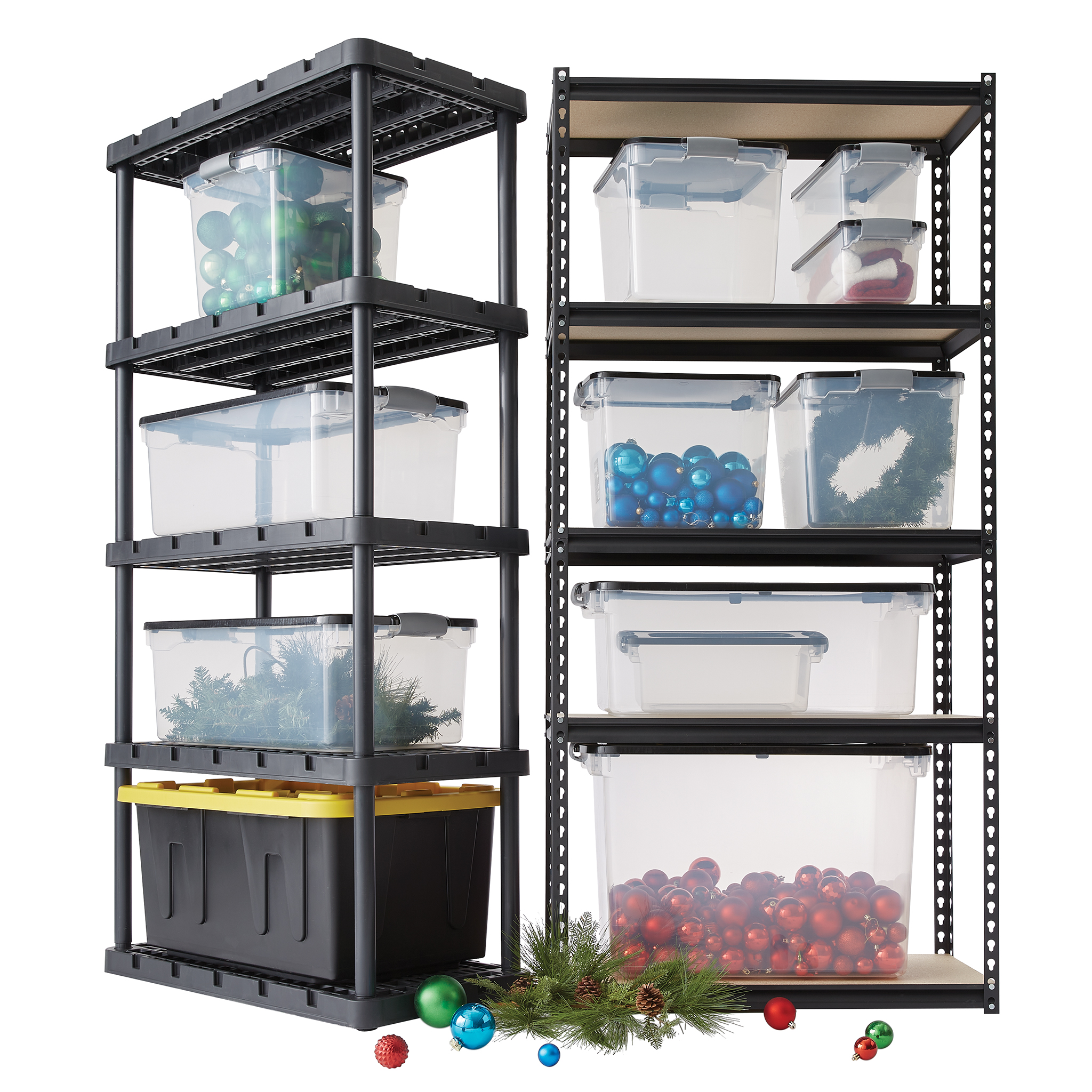 Check out this video from Ace for more tips on storing holiday decor