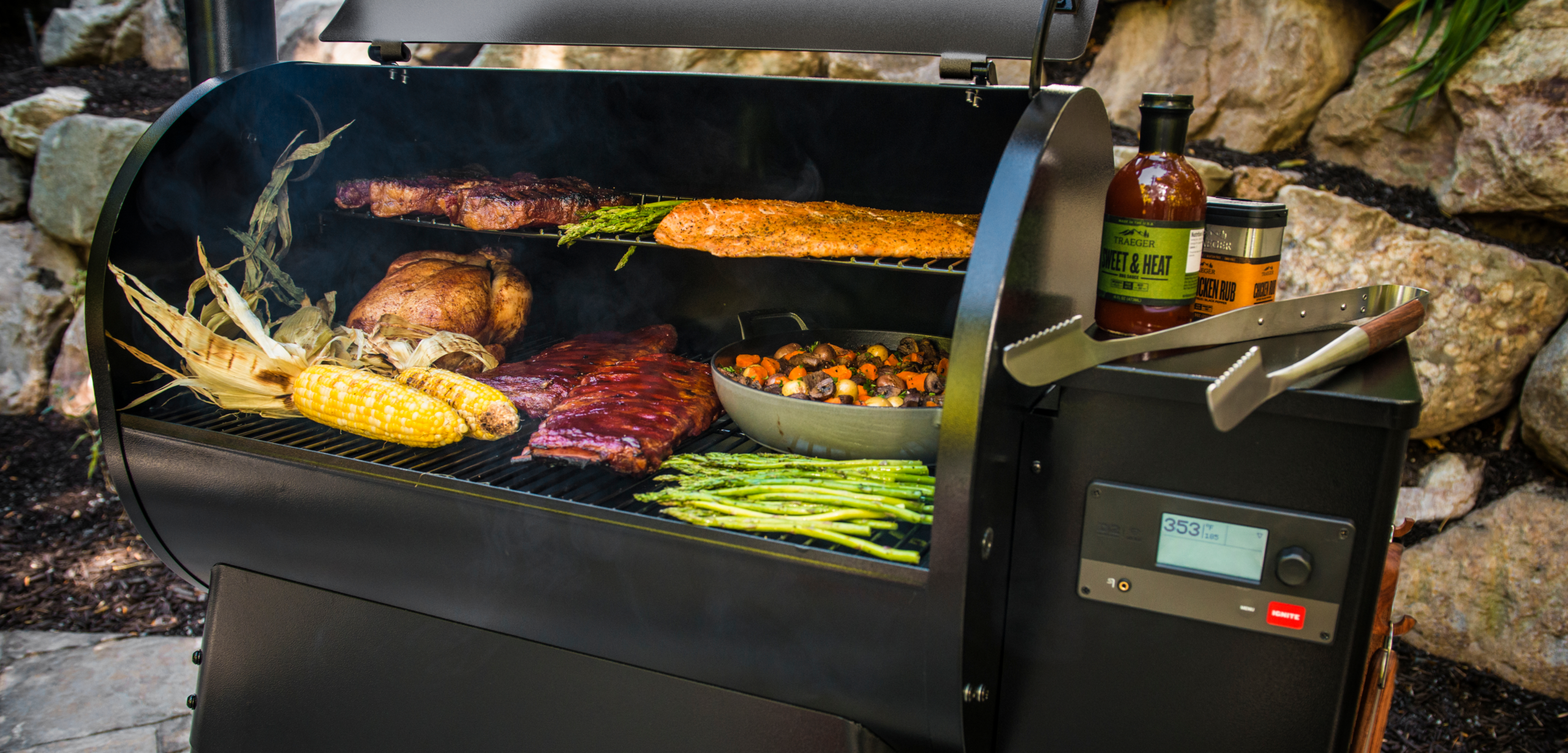 Ready to Live the Grilling Lifestyle?
We Have What You Need!
Lots of people grill, but are you truly embracing the grilling lifestyle? Ask yourself, do you:
"Back seat grill" when watching pitmaster competitions on TV?
Believe every season is grilling season?
Have in-depth conversations about "smoke rings"?
Compare horror stories about "barbecue stall"?
If you answered yes to any of these, you are fully immersed in the world of grilling—and we speak your language. Still a novice? We're here to help you raise your grilling IQ.
You know not all grills are created equal. Whether you prefer charcoal, gas or wood fire, want to achieve the perfect smoke ring or are keen on flat-top griddles; your grill soulmate is out there, and we'll help you find it.
Not sure where to start? Think about your flavor preferences and grilling lifestyle:
Charcoal grilling provides an exceptional smoky taste, and the grills are less expensive and easier to transport (beach BBQ anyone?).
Grilling with gas allows the flavors of the food and seasonings to stand out. These grills also heat up faster and are easier to clean.
The flavorful smoke from wood fire grilling imparts a delicious taste and aroma to the food. Wood also offers a longer burn time, helpful when cooking thicker cuts of meat.
Thanks to a multitude of accessories, today's grills are incredibly versatile and up to nearly any challenge. We've got all the top names like Weber, Traeger, Big Green Egg and Blackstone, which means whatever your style, we've got the grill to match it. If pizza's your passion, an Ooni pizza oven will allow you to achieve brick oven goodness right in your own backyard. Still need help narrowing your options? Talk to our Red-Vested Heroes in-store for expert advice.
Once you've found the grill of your dreams, we help you get to grilling ASAP with free fuel and free assembly and delivery for all grills over $399.
We're in the hardware business, so we know that no matter the job, the right tool matters. From covers to cleaners, brushes and scrapers to replacement parts, we've got what you need to keep your baby in tip-top condition.
We also carry an extensive selection of grilling tools, such as thermometers, gloves and spatulas. In addition, many of our stores offer knife sharpening while you wait, ensuring your grilling and steak knives will always make the cut.
Ready to expand your grilling repertoire beyond meat? Check out our variety of accessories. A grill basket makes it easy for you to fire up sides and smaller items like veggies and shrimp. Tried-and-true cast iron skillets are invaluable for everything from smokey mac-and-cheese to a full breakfast of eggs, bacon and sausage.
Because there's nothing worse than running out of fuel mid-barbecue, we have you covered with charcoal briquettes, natural lump charcoal and wood pellets, as well as propane exchange or refill at many of our stores.
Now it's time to turn your attention to the main event. We make it easy to transform your meals with a selection of seasonings, sauces and rubs from the pros at Spiceology, Traeger and Big Green Egg. If you need added inspiration, these recipes will spark your imagination (think garlic Parmesan wings, smoked pork tenderloin or shredded beef sandwiches).
Whether you're new to the grilling lifestyle or a proven pitmaster, Rocky's Ace Hardware is your one-stop Grilling Headquarters. Stop by your local store for the products, supplies, advice and expertise to take your grilling game to the next level.