The Flame-Cooked Difference
So, you're interested in learning about Ooni? Ever since we brought these mini pizza ovens into our stores, our associates have been flooded with questions. Can they cook enough pizza for a family dinner? How about a small party? Are they worth the price? Can they cook more than pizza? The answer to all these questions is a resounding YES.
When used properly and with the right tools, you'll find that these small ovens can do just about anything.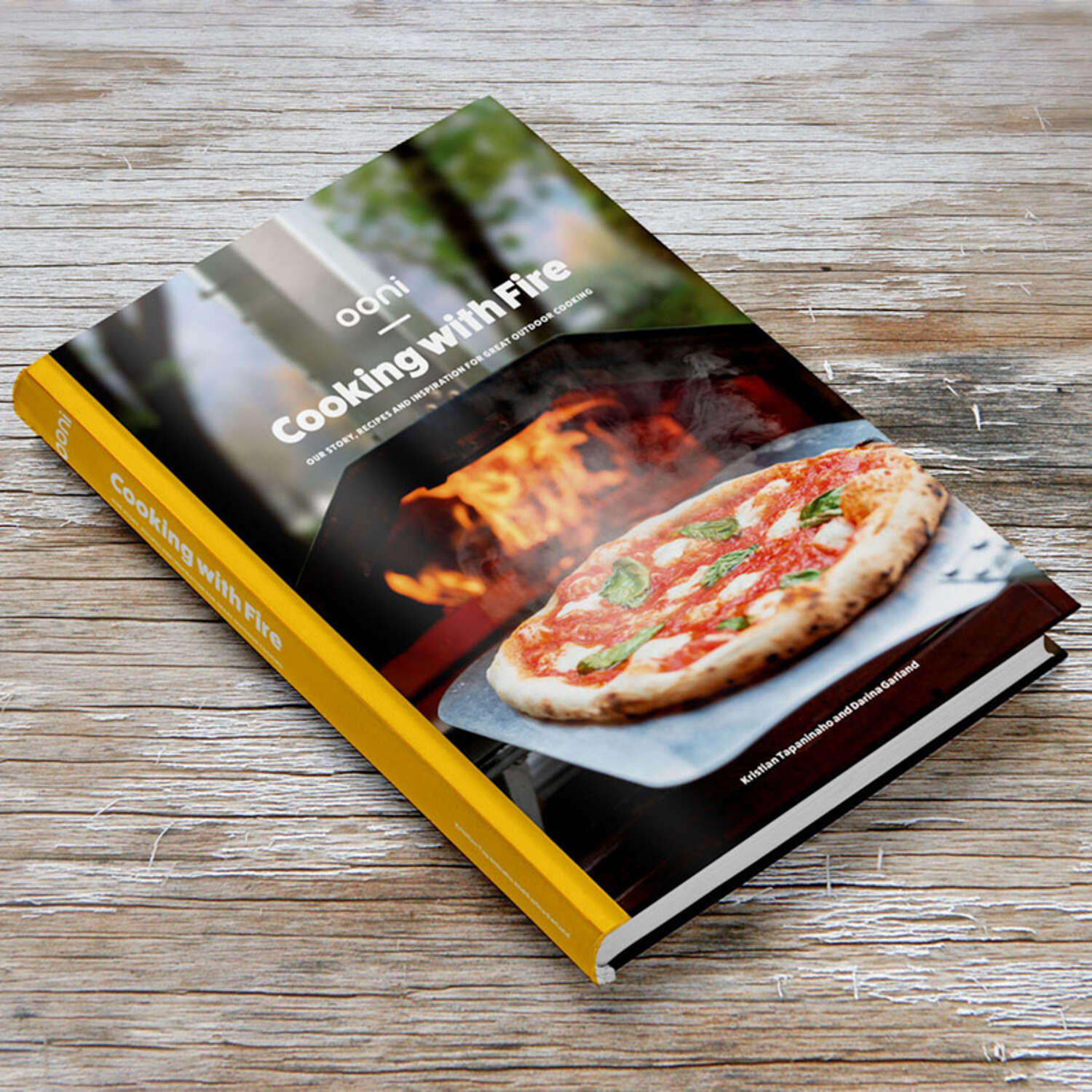 In 2012, Finnish husband-and-wife, Kristian Tapaninaho and Darina Garland created the first Ooni Oven As avid pizza lovers, they wanted the ability to bake restaurant worthy pies from the comfort of home. It's no secret that most of us don't have the space for a full brick oven. However, with a little trial and error, Tapaninaho was able to create a portable oven that got to temperatures hot enough to cook the perfect pizza.
There are three types of Ooni ovens, the Koda, the Fyra, and the Karu. Each of these three ovens reaches a max temperature of 950°F (500°C) in just 15 minutes. Although for the best experience, we recommend baking at 850°F (450°C). To get the oven to peak temperature, it takes about 15 minutes, but once there, your pizza will cook in just 60 seconds.
In only 20 minutes, you can have enough pizza for a full party (that's less than the time it takes to deliver). Invite your family to a make-your-own-pizza night. Even if you're just cooking a personal pizza, Ooni ovens make pizza night easy and delicious.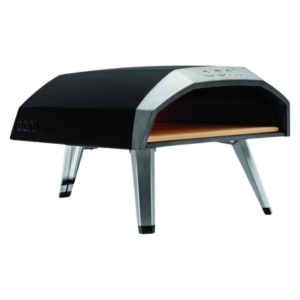 Do you like maintenance-free cooking? The Ooni Koda is ready to cook right out of the box. Simply attach it to a propane tank or natural gas line and you are good to go. This oven leaves no fuel residue for easy and convenient maintenance. To turn your oven on, just use the heat control dial on the side. Available in 12" or 16".
Do you like experimenting with flavor? The Ooni Fyra allows for eco-friendly wood pellet cooking, giving your pizza a smoky flavor with every bite. Match your pizza recipes with different wood pellets to try out flavors. Remember to keep the pellets topped up for consistent heat. Available in 12" and 16".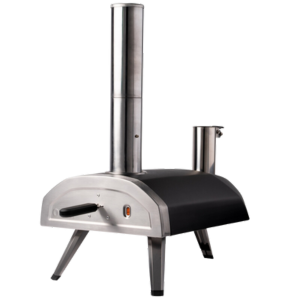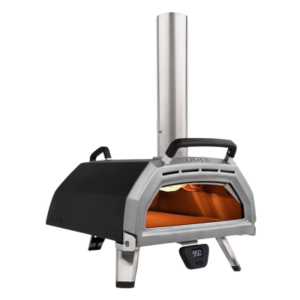 Why not try both? Great for experiencing aromatic flavors or cooking with convenience. Find your style with the Ooni Karu! Wood, gas, or even charcoal, this oven truly does it all (gas burner sold separately).  Available in 12" and 16".
Once you've picked out your grill, it's time to get down to cooking. You can probably spend a couple years perfecting the same pizza dough recipe, experimenting with every combination of pizza topping. But why stop at pizza? Your Ooni is a versatile oven that can tackle a range of meals, from chicken to salmon to roasted veggies! If that's not enough, bake a hot dip as a nice appetizer or a delicious mac n' cheese as a side to your main event. Ooni ovens may be small, but they can sure handle the heat!
Try Some Recipes For Yourself
Don't Forget the Accessories
Get the most out of your Ooni oven by pairing it with some of the most essential tools and accessories. Easily transform your Karu to a gas-fueled oven with an optional gas burner attachment or natural gas conversion kit. Grab your pizza slicers, covers/carry bags and stainless steel or bamboo pizza peels. We have it all. Don't forget to take home an Ooni Cooking with Fire Cookbook to get started with some delicious and innovative recipes.