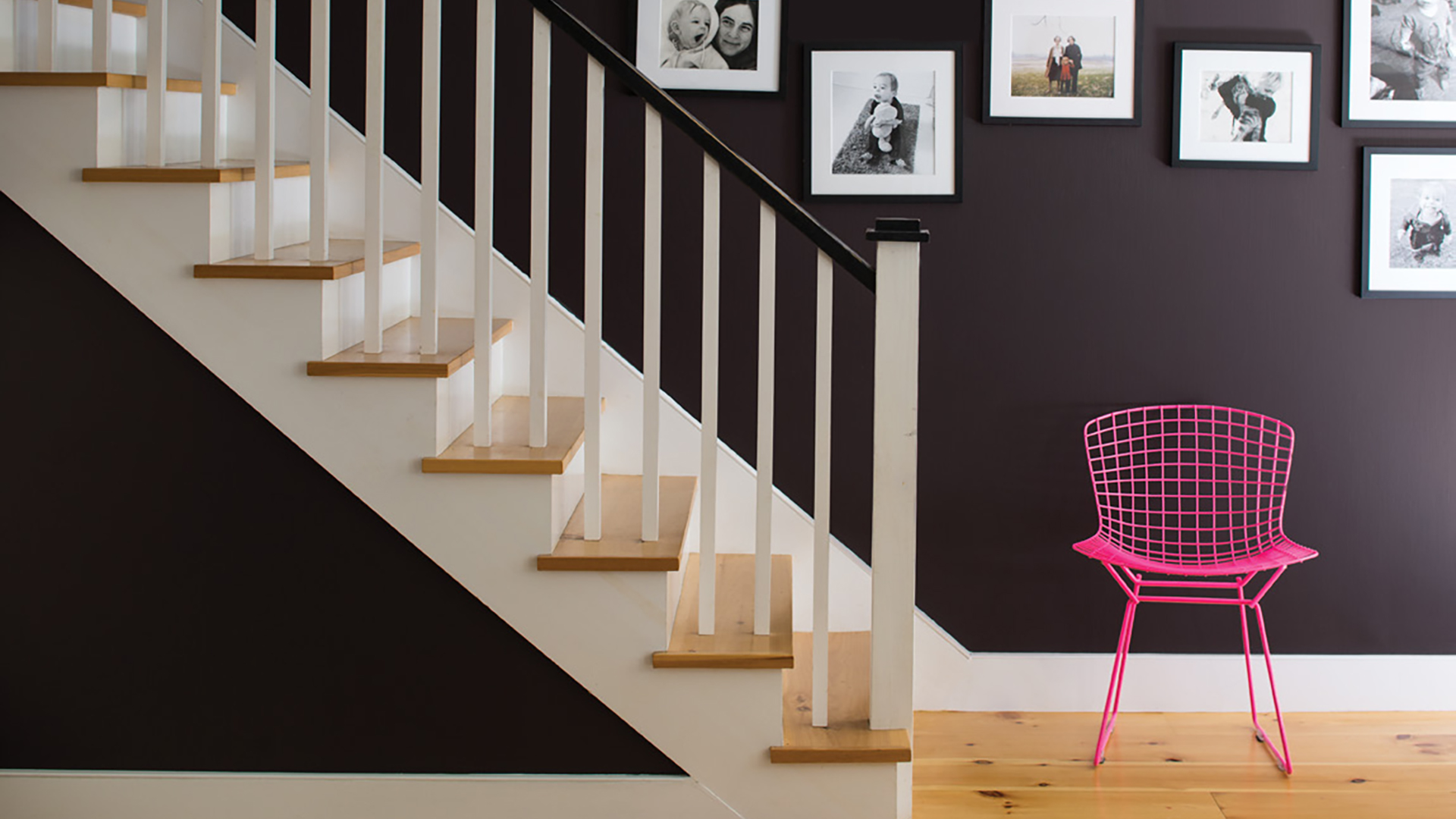 Early fall is one of the most popular times for painting houses, both inside and out. The lower humidity and cooler temperatures are ideal for drying. It's also a great time to give homes a refresh before gray winter weather. There are right and wrong ways to tackle any job. Our experts will help you paint like a pro with these tips and trends.
Plan for Perfection
There's much more to achieving a pro look with paint than just opening a can and rolling it on, which is why planning (and patience) pays off.
Determine the scope of the project. A fresh coat of paint on walls can make a stained ceiling or dingy baseboards look even worse. If a full-scale refresh is in order, work from top to bottom: ceilings, walls, trim. The same is true outside. Faded shutters on a freshly painted home will stand out (and not in a good way).
Plan ahead to select your palette and ensure you have all the good-quality tools you need on site. Try not to skimp on cheap brushes or rollers. They may save you a little money up front, but you'll pay a high price in aggravation when lint and bristles come off and stick to newly painted surfaces.
Accidents and splatters happen. Before you open the paint, move everything possible out of your way, so you have easy access to the areas you're painting. Drape any remaining furniture with drop cloths for protection. Cover exposed flooring as well.
Remove anything you aren't painting, like outlet covers, switch plates and heating grates indoors, or lights and shutters outside.
To achieve a smooth and lasting finish, make sure surfaces are clean and dry before beginning. Fill any holes or cracks and gently sand down any rough areas.
For clean lines, use painter's tape around trim and other areas that abut the area you are painting.
Let the first coat dry at least 24 hours if a second coat is necessary. This will allow the second coat to go on smoothly and evenly.
Pick a Calm, Dry Day to Paint
A day with low humidity is ideal for painting, whether your project is indoors or out. If it's an exterior job, try to paint when it's above 50 degrees and the weather is calm. Wind and breezes can cause paint to blow and flying debris to get stuck in wet paint. When painting indoors, you will want to make sure that your room is heavily ventilated. Dry weather allows you to open up a window or two without the risk of weather seeping in.
Use the Sunlight
Good lighting is essential when you are painting, so you can ensure you aren't missing any spots, especially if you are painting over a color that is the same or similar to the new paint. The sun provides ideal lighting, so follow it around the house when painting the exterior, and from room to room when painting the interior. This also helps shorten drying time.
Trends: Hi Barbie!
Since the Barbie movie hit the big screen in July, pink has been having more than a moment. But this upbeat hue is not limited to the bubble gum variety. In fact, the Benjamin Moore 2023 Color of the Year, Raspberry Blush, is a tart, confident shade that can either be the star of your palette or play a subtler supporting role alongside a varied cast of colors.
The autumn weather also sparks a yearning for warm earthy tones, and there are countless options that will work all year long. In addition to pink, popular this year are shades of brown, purple and red. If you think brown sounds blah, check out Benjamin Moore's rich Hasbrouck Brown with its velvety red undertones, or delicious, drool-worthy Cinnamon. Play with purples from Mauve Desert to Velvet Cloak or classic reds ranging from Crimson to Currant. Let nature inspire your palette!
Don't forget, we sell paint samples that you can use to test your color choice before you commit. Use them to create swatches on each wall of the room you plan to paint. This will give you an idea of how the color will look with different lighting and at different times of day.
Pulling It All Together
Painting is a perfect way to give your home a fresh look this fall, and it's a project that do-it-yourselfers of all experience levels can tackle with the right tools and preparation. From expert advice and recommendations to high quality paint and supplies, count on the Red-Vested Heroes at your neighborhood Rocky's Ace Hardware to get you ready
Get Inspired By The Season