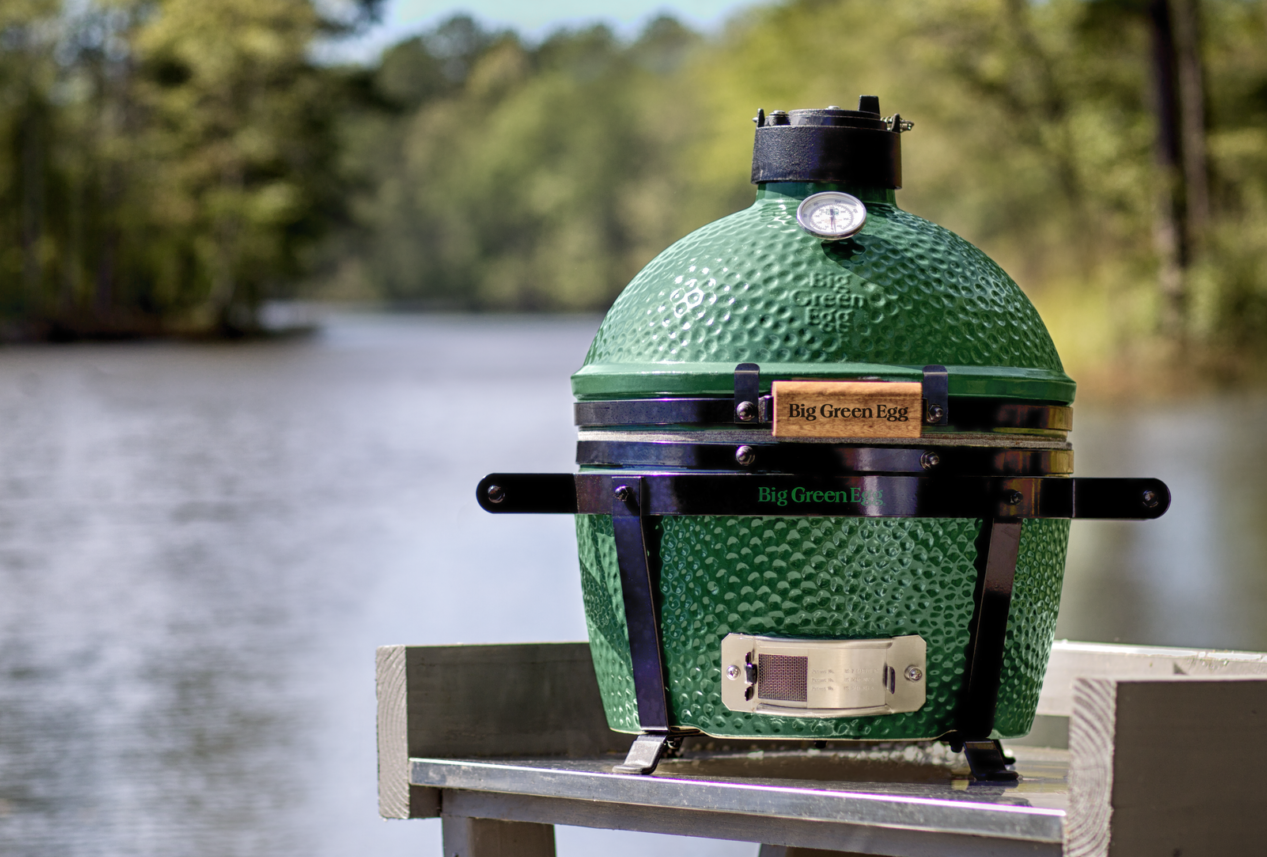 What Makes The Big Green Egg Special?
In 2019, we brought the Big Green Egg into all of our stores. We stocked our shelves with Big Green products and added Big Green logos and signs all around our grill sections. We raved about what we called the ultimate game changer on how to cook food outdoors. But what exactly makes the Big Green Egg so special? Well, I'm glad you asked.
Simple to Start
If you're looking for a fast way to test how great the Big Green Egg brand actually is, just light it up. It takes only minutes for this cooker to reach the proper temperature. Simply put in the necessary amount of Big Green Egg® Natural Lump Charcoal and use a starter to light it. This charcoal is made from 100% natural American oak and hickory hardwood. What does that mean? It means better tasting food with less ash cleanup and NO harsh chemicals. And since the charcoal is American made, you can count on quality.
Don't believe me, ask Scott P. who writes "Best charcoal I have ever used. Last long, burns great and is never of bunch of small useless pieces."
Precise Temperature Control
The Big Green Egg uses a precise cooking control system that includes an air-tight chamber with a patented air flow system that gives YOU total control. If your egg isn't hot enough, simply open the either the top or bottom vent to increase air flow. Read the temperature gauge for precise readings to 700°F.
Versatile Cooking
The Big Green Egg can do it all. By controlling the temperature, you are able to accomplish different cooking styles. Raise the temperature higher to grill burgers, steaks, chicken or seafood. Lower the temperature to smoke brisket, ribs, wings, or delicious side dishes. Due to its ability to retain heat and moisture, the egg also allows you to roast poultry, lamb, beef and vegetables without losing any of the flavor. Add a convEGGtor and a baking stone and you will be able to bake pizza, bread, pies, cobblers, and more. When you want an appetizer, main course, or dessert, use your Big Green Egg. The possibilities are endless.
"NOTHING beats the Big Green EGG!!! I have had the XL for 2 years now and find an excuse to use it as often as i can. I love the versatility of the BGE. You can smoke ribs, pork butt, brisket, etc low and slow and then really fire it up to have your own pizza oven!" -Billy
Easy Clean-Up
When you're done using your egg, close the lid. The remaining heat will burn off any food residue. Use the Big Green Egg Grid Cleaner or a stainless steel scrubber to scrape off remnants right before your next cook. No water required (the ceramics will absorb water, so please do not use).
Innovative Design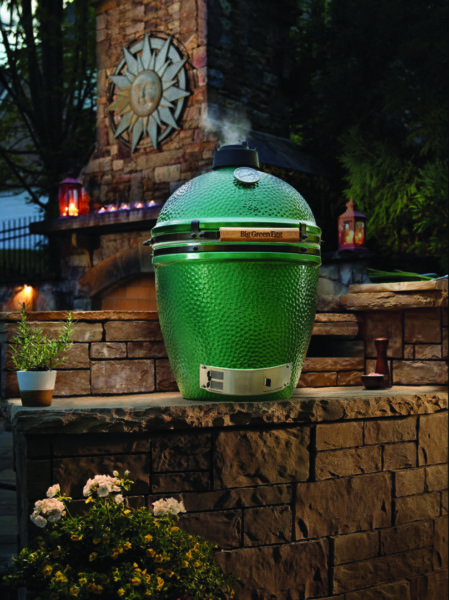 The Big Green Egg is the highest-quality ceramic cooker on the market. But what are the benefits of a ceramic grill? The EGG's design allows it to trap heat inside when in use. This means that it's safe to touch without worrying about burning your fingers. Being airtight, the design also weatherproofs the cooker which allows you to use it in rain or snow.
But ceramic cookers have been around for years, what makes the Big Green Egg different? The Big Green Egg's design may be based on traditional kamado cookers, but with their ceramics incorporating new materials by NASA, they are miles ahead of their nearest competitor. Their innovation does not stop there. The Big Green Egg company strives to keep on improving their products and lineup and have since duplicated their design into smaller models. Now, there are now seven different sizes available.
"I currently own a Large Big Green Egg, but I'm saving for my XL. They're absolutely right when they say it's the last grill you will ever buy...that is until you buy another one....[having] 2 BGE smoker/grills will increase the number of things I can cook." -Mike C
EGGcessories
A product this unique needs to have a unique set of tools to support it. While you can purchase the essentials, such as covers, grilling tools, and cleaning supplies, you can also buy equipment to customize your cooking experience. Some of the unique EGGcessories include: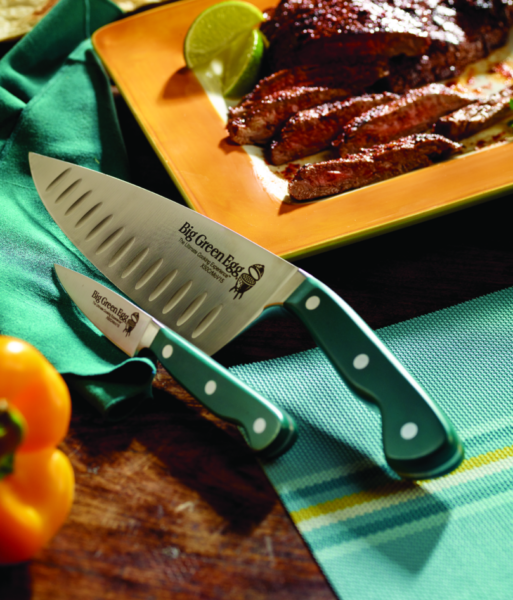 Grids and racks
And much more...
What Makes the Big Green Egg So Special?
With a promise of exceptional customer service and expert knowledge, Big Green Egg has devoted itself to only being sold through authorized dealers. When you step into your local Rocky's, you know you are getting service that is trusted by the brand itself. This sets the cooker apart from its competitors by ensuring that you receive a high-quality, reliable product. As a result, you won't find this product just anywhere online.
So, why buy another grill when you can buy a Big Green Egg? With one versatile cooker you can grill, roast, smoke, and bake your way to a delicious meal every time. So to answer the original question "what makes the Big Green Egg so special?" It's simple, the Big Green Egg is the Ultimate Cooking Experience.