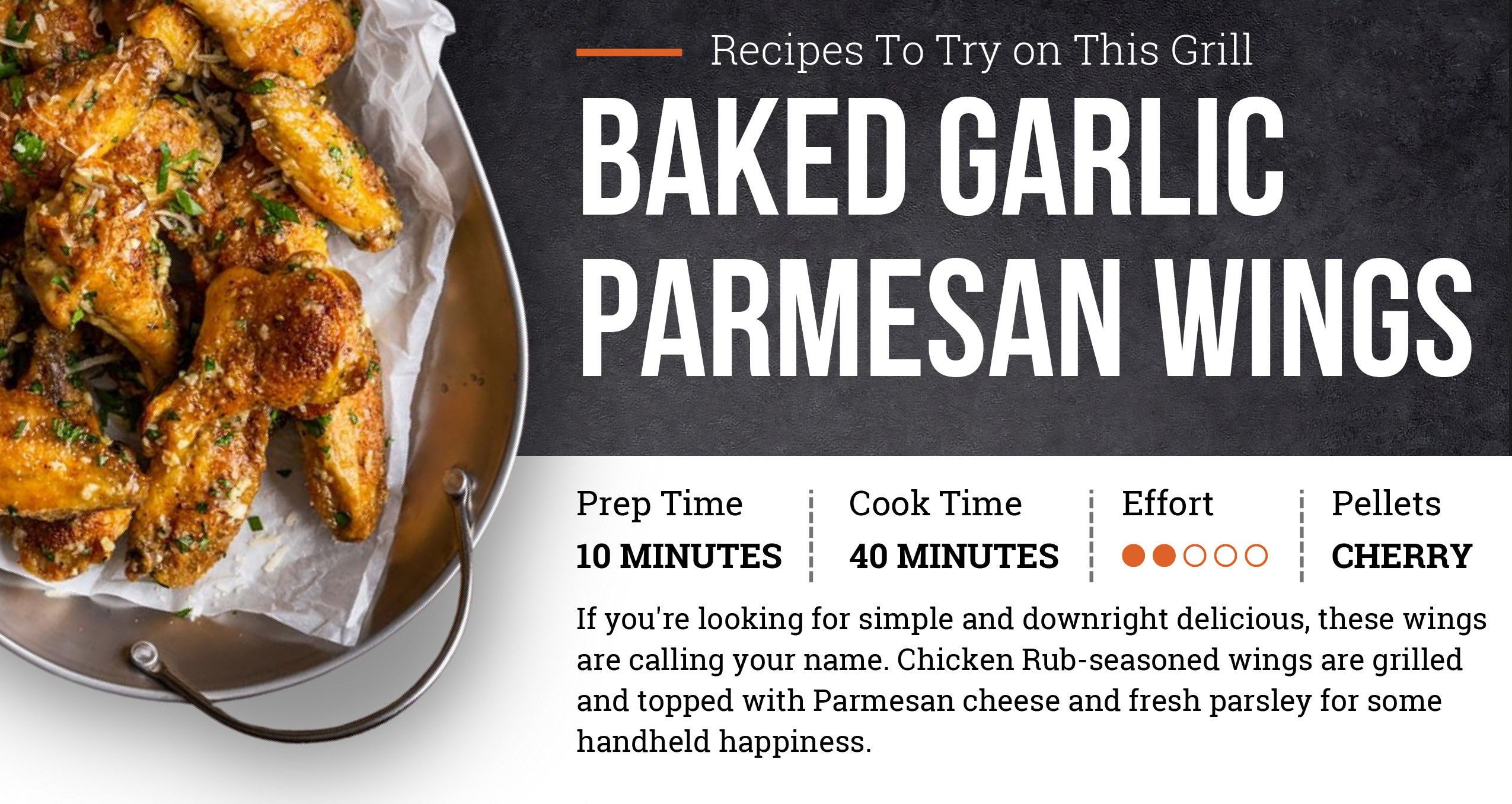 THE INGREDIENTS
1/2 Cup Traeger Chicken Rub
5 Lb. chicken wings
1/2 Cup (1 stick) unsalted butter
10 Cloves garlic, minced
1 Tbs. Traeger Chicken Rub
1 Cup Parmesan cheese, grated
3 Tbs. Chopped fresh parsley
STEPS
When ready to cook, set the Traeger temperature to 450℉ and preheat with the lid closed for 15 minutes.
In a large bowl, toss the chicken wings with the Traeger Chicken Rub.
Place the wings directly on the grill grates. Insert the probe into the thickest part of a wing, avoiding the bone. Close the lid and cook, flipping once, until the internal temperature reaches 165°F-180°F, about 10-15 minutes per side.
Meanwhile, make the garlic sauce: In a medium saucepan, combine the butter, garlic, and Traeger Chicken Rub. Cook over medium heat, stirring occasionally, until the garlic is just golden, 8-10 minutes.
Remove the wings from the grill and place in a large bowl. Toss with the garlic sauce, Parmesan cheese, and parsley until well coated. Enjoy your garlic parmesan wings!
For more recipes and information on Traeger Grills click here.