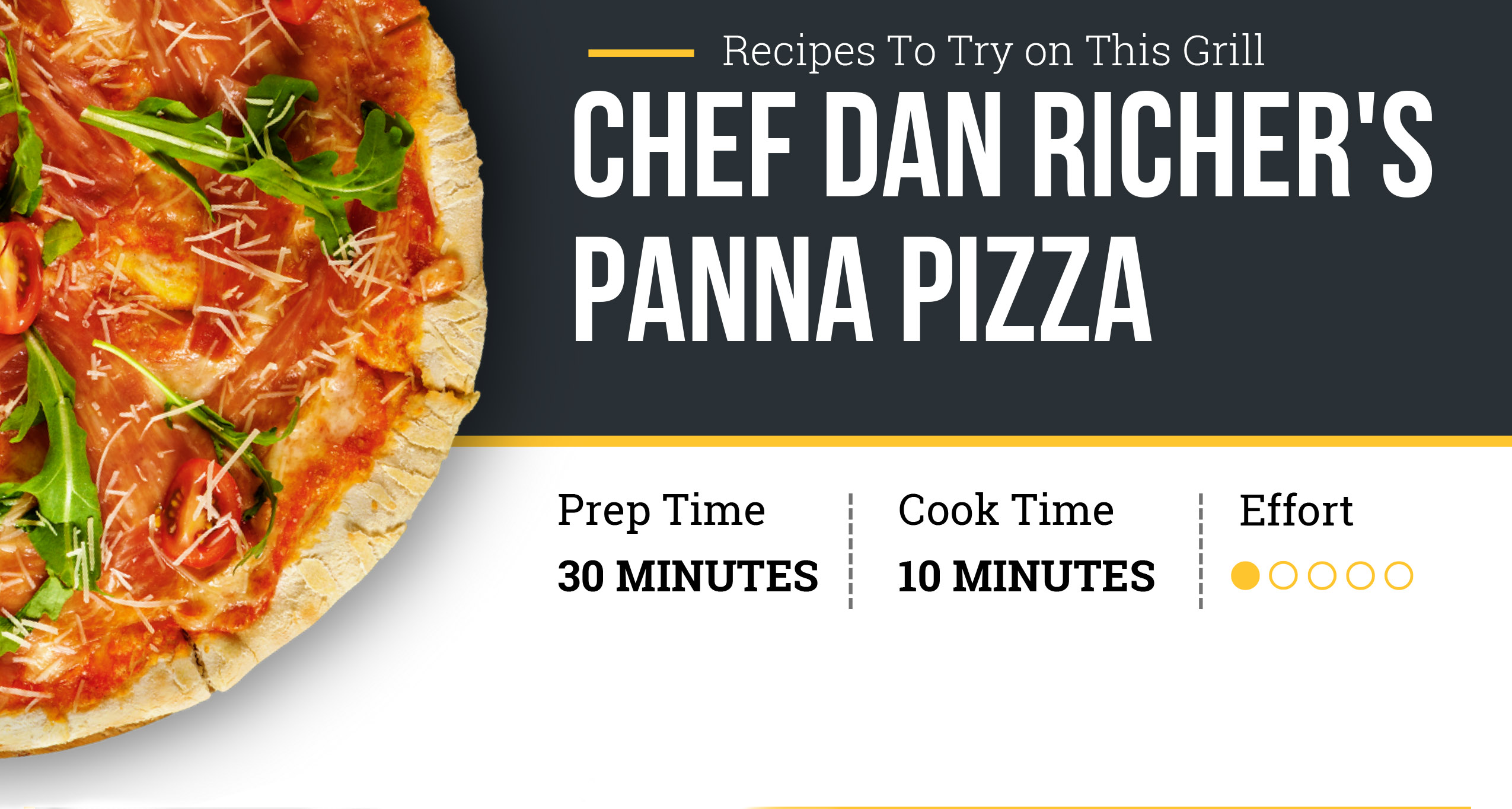 THE INGREDIENTS
One 12" pizza dough ball
1/4 cup tomato sauce
2-3 oz fresh mozzarella torn or cut into 1" pieces
1 tbs heavy cream
Coarse sea salt
2 cups loosely packaged arugula
Freshly grated Parmigiano-Reggiano
STEPS
Make sure to prepare your dough ahead of time to ensure it rises at room temperature before heating your oven
Fire up your Ooni pizza oven. Aim for 950°F (500°C) on the stone baking board inside. Use the thermometer to quickly and accurately check the temperature before launching.
On a lightly floured surface, stretch out your dough to 12", then transfer to a lightly floured peel. Spoon the tomato sauce evenly over the pizza dough all the way to the edge of the raised border, then distribute the mozzarella evenly. Drizzle the heavy cream in a spiral over the top and season with salt.
Slide the pizza off the peel and into your oven. Cook for 1 to 2 minutes, turning the pizza at intervals to ensure an even cook.
Remove the cooked pizza and distribute the arugula evenly over the top, then finish with freshly shaved Parmigiano-Reggiano. Serve immediately.