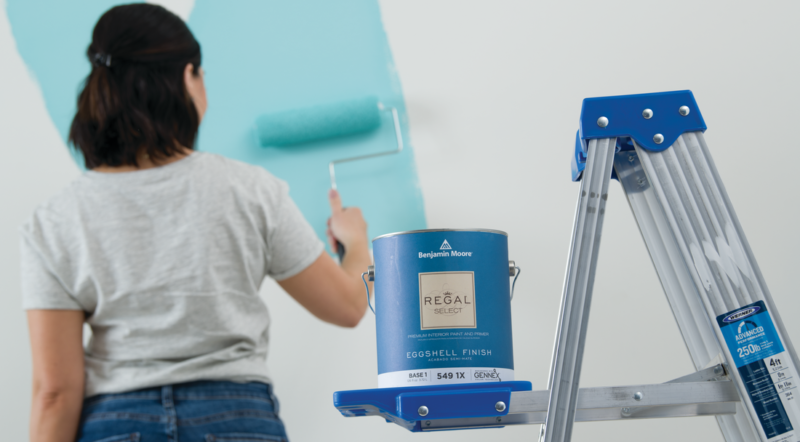 A Legacy of Paint
Rocky's has specialized in paint for over 95 years. In fact, we were founded on the idea of being the experts. Our staff members go through hours of training and certified Paint Specialists are available in every Rocky's location. With quality products and friendly, expert advice, we can help you create a space that's everything you imagine.

The Paint Studio
Not all paints are created equal but we can help you bring home the right can. We offer an array of sheens for interior and exterior use to allow you to choose a flatter or glossier look. When you can't decide in-store, pick up a couple of sample pints to try out at home. Don't forget to try out your samples on every wall to test the shade against different light levels. Our interior paints can be applied to walls, trims, and ceilings.  Let us know your intended place and we'll let you know which paint works best. When dealing with exterior canvases such as siding, we can provide you with a more durable substance that can withstand seasonal climate conditions.
In addition to helping you find the perfect color for any space, we can help you find the perfect paint supplies to do the job including:
We rate quality as highly as expertise, that's why we've partnered with top brands like Benjamin Moore® and Clark + Kensington® to give you the best experience. For furniture coloring or deck staining, we also carry a selection of Minwax® products and Cabot® stains. Visit us today for indoor and exterior paints, primers, and stains. Whatever you need, Rocky's Paint Studio has you covered.
SHOP ONLINE or check the inventory at your local Rocky's Ace Hardware store.