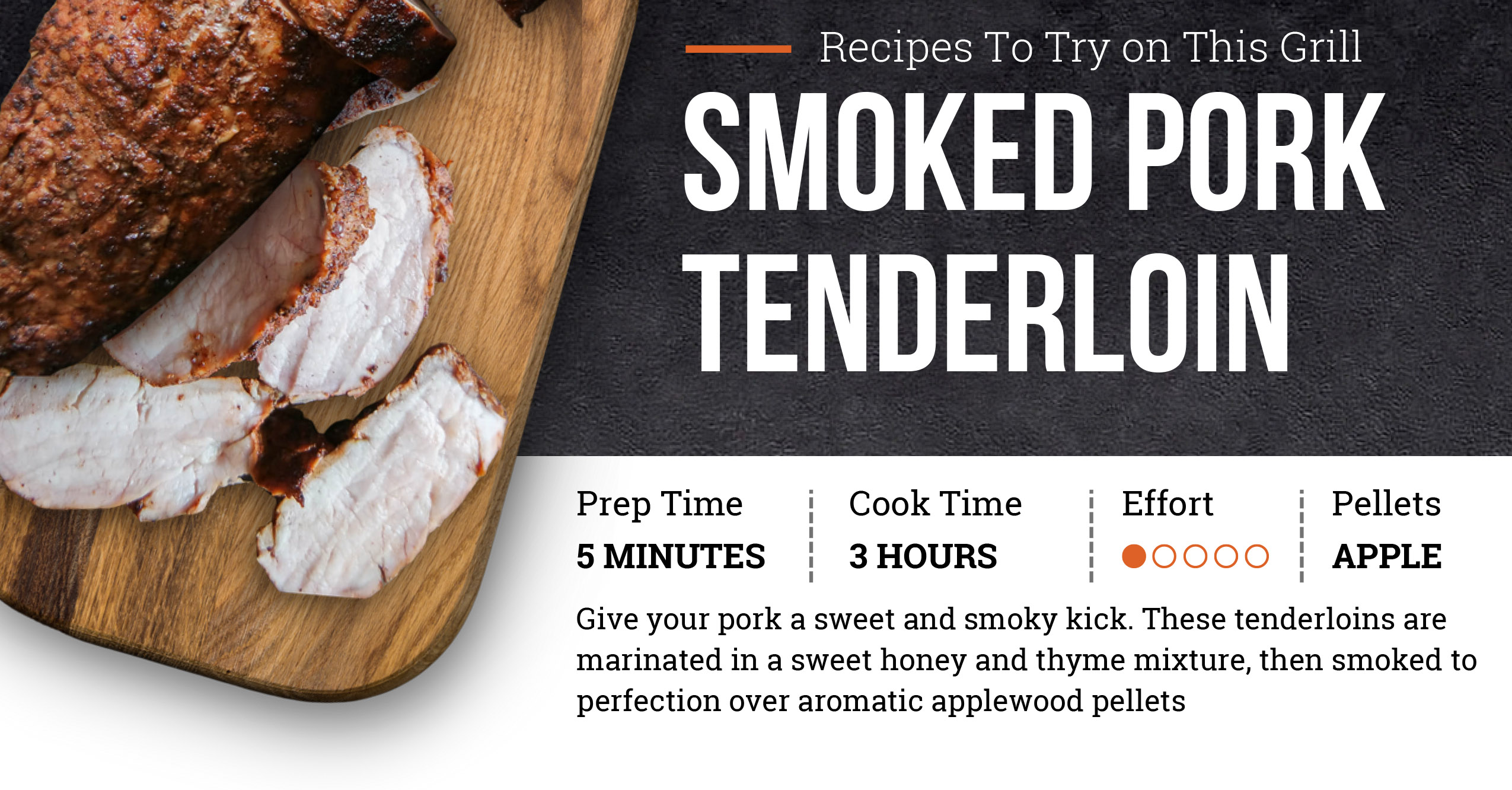 THE INGREDIENTS
1/2 Cup apple juice
3 Tbs. honey (warmed)
3 Tbs. Traeger® Pork & Poultry Rub
1/4 Cup brown sugar
2 Tbs. fresh thyme leaves
1/2 Tbs. Black Pepper
STEPS
In a large bowl, whisk together the apple juice, honey, Traeger Pork & Poultry Rub, brown sugar, thyme, and black pepper.
Add the pork loins to the bowl with the marinade. Turn thepork to coat. Cover the bowl with plastic wrap and transfer to the refrigerator and marinate for 2-3 hours.
When ready to cook, set the Traeger temperature to 225℉ and preheat with the lid closed for 15 minutes. For optimal flavor, use Super Smoke, if available.
Insert the probe into center of a tenderloin. Place the tenderloins directly on the grill grates, close the lid, and smoke until the internal temperature reaches 145℉, 2.5-3 hours.
Remove the tenderloins from the grill and let rest for 5
minutes before slicing. Enjoy your smoked pork tenderloin!
For more recipes and information on Traeger Grills click here.