It's Time For Spring!
We have been handling spring since 1926! From lawn and garden to outdoor living, our associates are trained in all departments to help you take home everything you need to enjoy the season.
Click through the tabs to learn more about how Rocky's Ace Hardware will have you experiencing the difference this spring!
GARDEN AND NURSERY

Pots, soils, starter kits, seeds, gloves... There's a lot to starting a garden and we have it all. Browse through our seed racks for a selection of flowers, fruits, and vegetable seeds for your garden. If you're planting indoors, try one of our seed starter kits with options for self-watering or greenhouse replicating. We will help you find the best soils and gloves to have your plants growing in no time.
Many of our stores offer live goods in our nurseries. Here you can look through dozens of flowers and herbs to take home, repot, or gift to your loved ones. When planting live goods in the ground, don't forget to grab a couple bags of mulch to protect the ground around your plants and complete the aesthetic.
Live goods and seeds are not available online, so please visit us in-store to learn more.
YOUR GRILLING HEADQUARTERS

The weather is warming up, the sun is out. It's time to grab your gear and get down to grilling! With top brands like Big Green Egg, Traeger, and Weber, Rocky's is your BBQ Headquarters. We have the pellets, charcoal, and propane to get you started and the rubs and sauces to finish off the perfect meal.
For more information on grilling at Rocky's click here!
In addition to grilling, check out our Ooni Ovens for baking the perfect pizzas and our Solo Stoves for roasting over the fire. For the grilling connoisseurs, sticking to one grill doesn't need to mean sticking to one way of cooking! Check out our vast array of grilling accessories so you can grill, smoke or bake with your favorite brand.
GREENER LAWNCARE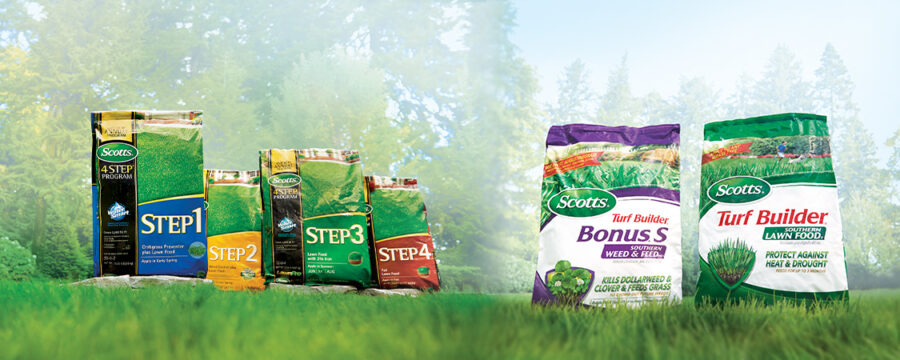 A healthy, lush lawn is only a trip away! We have fertilizers and grass seeds for all lawn types. Keep away pests with our fungi, grub and insect killers. Then create a lawn you can be proud of by adding soil conditioner, lawn lime or milorganite nitrogen fertilizer to promote green grass.
Not only do we carry the seeds and soils, but our stores are stocked with the tools you need to get your landscaping done. Come grab your rakes, shovels, and wheelbarrows. Don't forget your push spreaders and tank sprayers. Let a Rocky's associate know what your project is and we'll help you to take home everything you need in one trip.
GO ON AN ADVENTURE

Take us with you on your next adventure! If your outdoor living takes you on the water, the farm, or just a picnic in the woods, we have the supplies to keep you going. Prepare for your next fishing trip with rods, lures, nets and tackle boxes right at your local Rocky's. Farmers and equestrian lovers can take advantage of our equine first aid kits, buckets, and other supplies for your horses and poultry (Canton, Millis, and Wellington only). No matter where your adventure takes you, we have the coolers and tumblers to keep your food and drinks at the temperature you like them. Our expansive collection of styles and colors come your favorite brands like Yeti and Stanley.
Click here for more information on outdoor living
Outdoor living isn't complete without the right clothing, so check out our selection of Carhartt apparel in select stores up in the Northeast and Ohio. For our Florida fisherman, stop into one of our stores for your Tormenter Ocean performance apparel.
Click here for more information on our apparel selection.
OUTDOOR POWER EQUIPMENT

Our brands have revolutionized what it means to be called outdoor power equipment. From traditional gas models to the modern battery-powered machines, we have the mowers and blowers from top brands trusted by homeowners and contractors alike. We have the tools to keep your hedges trimmed, your weeds wacked, and lawn edged. If there is a job to be done, we have the tool to help.
With each purchase of a Stihl product, one of our Stihl Experts will give you a demonstration on how to use your new equipment. We have completed the necessary requirements to have an authorized, trained Stihl expert in all of stores. If something breaks or gets worn down, each regional has a certified Stihl Technician to get your equipment running like new.
Click here to learn more about outdoor power equipment selections.
BEAUTIFY YOUR PATIO SPACE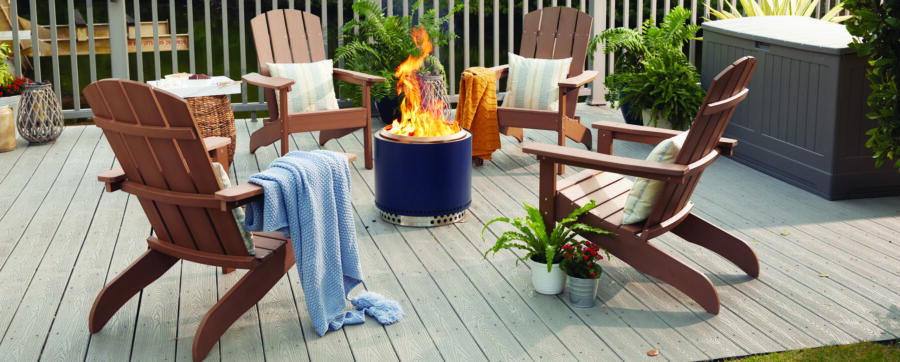 We have the makings of your outdoor oasis here at Rocky's. Browse through our selection of patio furniture to set the tone for your outdoor get togethers. We carry a variety of solar umbrellas to both protect you from the harsh sun, and light your way at night. If you're looking for the ultimate ambiance, pick up your favorite fire pit or even the popular solo stove to complete your space.
While the hot weather might not be here just yet, we can help you prepare for summer swims with chlorine, shock treatments, and algae guards. Get your pool ready so when the 80 degree weather does hit, you will be lounging around and enjoying your outdoor living!
Click Here for more information on Outdoor Living
Looking to give your deck a whole new look? Try a fresh coat of stain. We carry the top brands with a variety of shades and colors to protect your deck from the harsh UV rays while giving you that look you desire. Our stores were founded on painting, so we will make sure you take home all the tools you need for a proper staining.